John Mayer Humiliated by Taylor Swift
John Mayer Says He Was "Humiliated" by a Taylor Swift Song
In the new edition of Rolling Stone, John Mayer talks about Taylor Swift and their short-lived relationship at the end of 2009 and in early 2010. John spoke about how hurt he was after she penned the song "Dear John" about their time together. The lyrics of the track include the words, "Don't you think I was too young to be messed with?"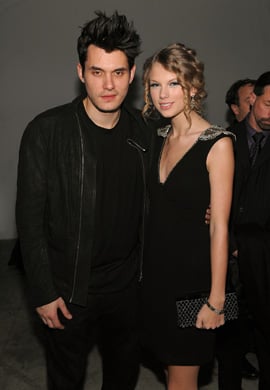 John's speaking out about his feelings on the song while doing press for his own new album, Born and Raised. He told the magazine that he was "really humiliated." He added, "It made me feel terrible. Because I didn't deserve it. I'm pretty good at taking accountability now, and I never did anything to deserve that. It was a really lousy thing for her to do."
He apparently only found out about "Dear John" after hearing it. He didn't give her much credit for mining her personal life for inspiration, either. John told Rolling Stone, "I will say as a songwriter that I think it's kind of cheap songwriting."
The intimate conversation is probably the most personal thing John's said in two years. John famously went out of the limelight after saying some controversial things, including that infamous John Mayer Playboy interview.
What do you think of John's comments about Taylor? Is it a bit late to say something, or do you think he's justified in going public about how bad he felt?