Jon Hamm Doesn't Think Acting Is Hard: "Um, It's Hard to Be a Baby-Heart Surgeon"
Jon Hamm Doesn't Think Acting Is Hard: "Um, It's Hard to Be a Baby-Heart Surgeon"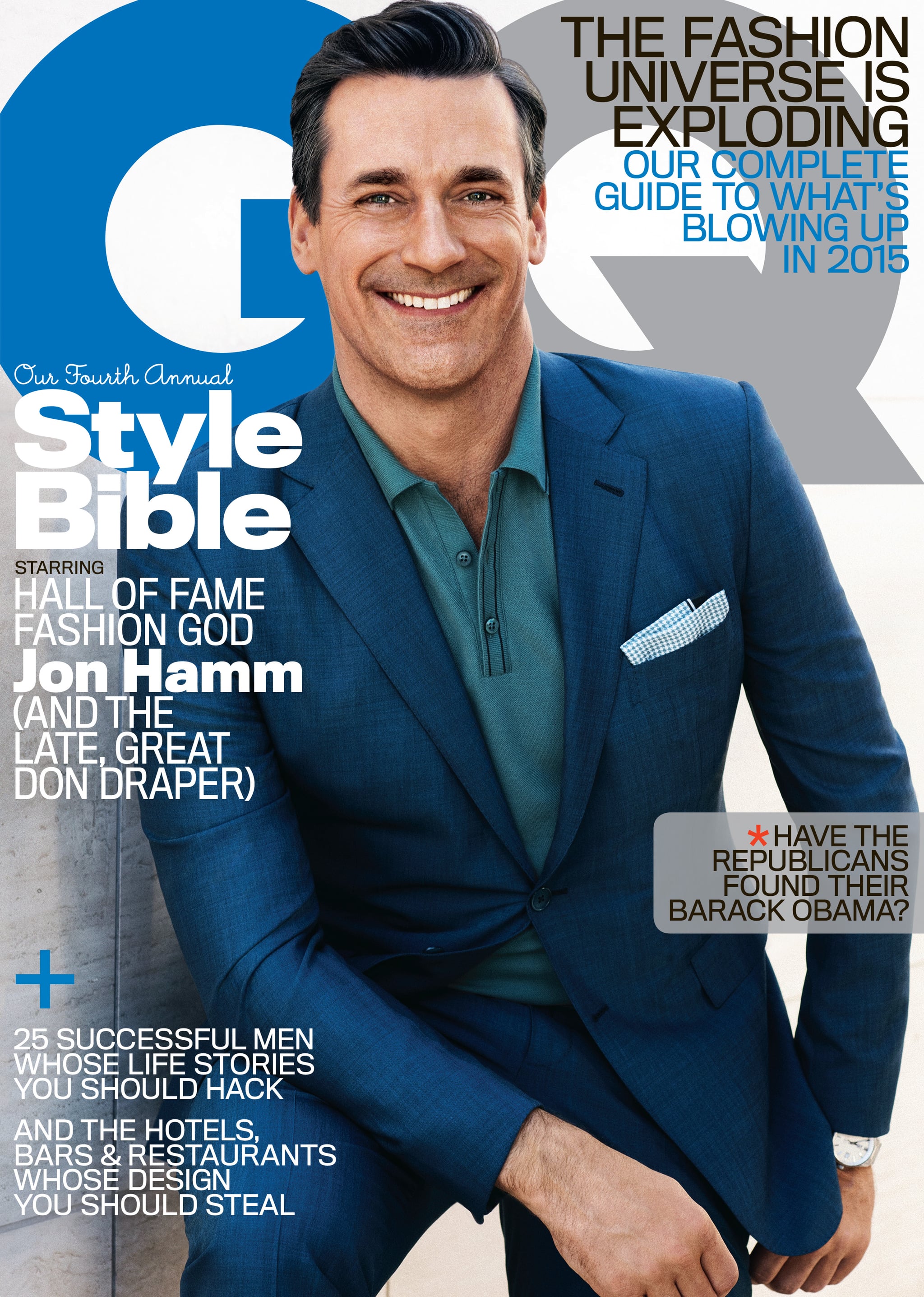 The April issue of GQ Magazine hits newsstands on March 24, and the ever-handsome Jon Hamm is on the cover. In his interview, Jon talks about the impending second half of Mad Men's final season, which airs April 5. Although he explores what's on the horizon, a lot of his focus is on what it's like closing such a huge chapter. He even got advice from Bryan Cranston, who has had to cope with the end of Breaking Bad. According to Bryan, "It's hard, man. It's hard to let it go. It'll hit you a couple of different ways at different times." Keep reading to see how Jon's dealing with all of it, and then lighten things up with all his best GIFs.


On being a part of the LA comedy scene: "I was just kind of that weird kid that always hung around. I had no desire to get up onstage and tell jokes. I prefer to stand next to really funny people. I was always good at being observationally funny — like contributing something funny to the conversation."
On the impending end of Mad Men: "The one constant thing I've had in my career is now removed. And that's an eye-opener: Are people still going to take me seriously? Am I just going to do romantic comedies for the rest of my life? What's next? And I don't know, you know? I wish I was smug enough to have had a grand plan."
On being an actor: "Whenever people want to talk about how hard it is to be an actor, I want to go, 'Um, it's hard to be a baby-heart surgeon.' Being an actor is actually pretty easy, if you can memorise lines."
On becoming Don Draper: "You button up into one of those suits and it's like, 'Okay, there's a certain way that I feel. I feel confident. I feel put together. I feel great looking.'"
On digging deeper into his character: "We would sit down and talk about where we left off and how old is Don now. What is it to be 36 and in a position of incredible power and to have the rug pulled out from under you in your relationship? What is it about starting a new job — the bluster and confidance that takes? What is it about turning 40? Losing touch with your kids? Being in a relationship with a younger woman? What's that all about?"