Julia Roberts People's Most Beautiful Woman 2017
Julia Roberts Makes History With Her People's Most Beautiful Win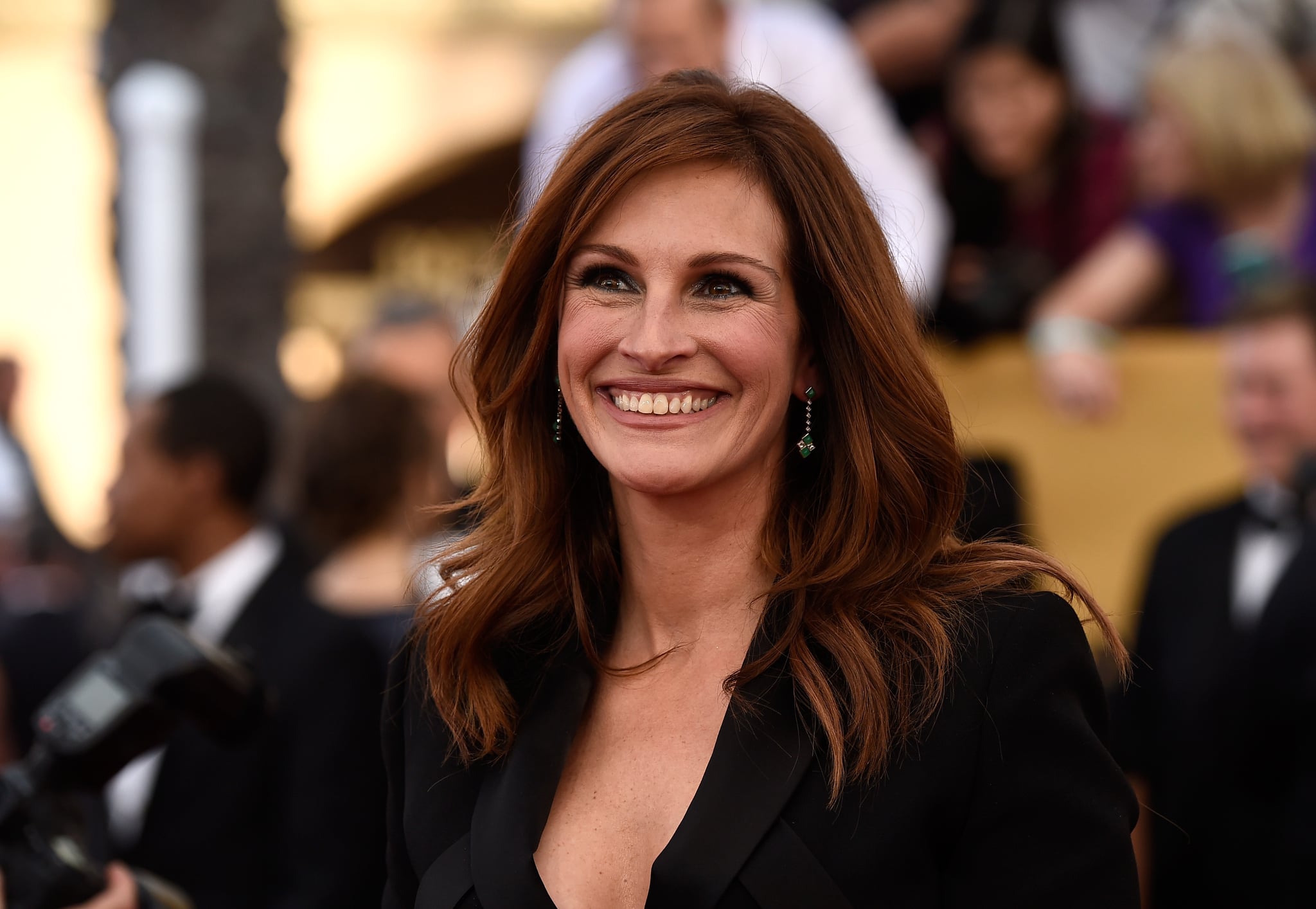 Julia Roberts isn't just a pretty woman, she's People's Most Beautiful Woman. On Wednesday, the 49-year-old actress made history by receiving the title for a fifth time. "I am very flattered," she told the magazine. "It will become embarrassing. Right now, let's just keep it with flattering." The first time she received the honour was in 1991, when she was just 23 years old, adding that she was just "adorable and naïve and so happy to be invited to the party." She would go on to appear on the cover in 2000, 2005, and 2010. And it certainly isn't lost on her that she is now way ahead of longtime friend George Clooney, who's been People's Sexiest Man Alive twice. "I'm going to mention that in my Christmas card to the Clooneys this year."
While Pretty Woman definitely helped put her on the map, Julia didn't really understand the impact it would have on her career until much later. "People say, 'Oh, when Pretty Woman came out it must have really changed your life,' and it's kind of become this joke, but the truth is I was out of town when Pretty Woman came out," she admitted. "I was in another movie in this tiny little town that was showing Star Wars in its first run. I remember reading . . . 'Pretty Woman came out this weekend and made this much money' and I thought, 'Is that a lot of money? Is that good? Is that great?' I didn't really know."
She may be one of the most sought-after actresses in Hollywood, but in 26 years, Julia just wants to grow old with her husband Danny Moder and their three children by her side. "If I can just grow gracefully-ish old and watch my kids grow up and realise their dreams, and find their person in life, and hopefully have a family and little creatures for Danny and I to spoil, that's what the winter of life is supposed to be about." She even admitted that she would like to be a grandmother one day, although it's a bit premature right now.