Justice Secretary Jack Straw Allows Jade Goody and Jack Tweed to Spend Their Wedding Night Together
Jack Straw Gives Jade Goody "Dream" Wedding Night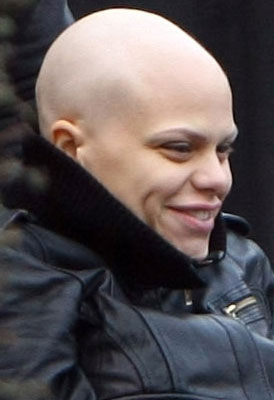 Following the news that Jade Goody would not be able to spend her wedding night with Jack Tweed, Justice Secretary Jack Straw has made a personal intervention to enable the couple to be together.
Jack's application to waive the curfew for his wedding night had been rejected, but the Ministry of Justice reviewed the decision today and decided Jack could stay at the wedding reception venue until the day after the ceremony. His original curfew was to return to his mother's house by 7pm on Sunday, the day of their wedding, but now he is able to stay out until 3pm on Monday.
Jack Straw said: "It is crucial that offenders are treated equally within the rules regardless of the publicity surrounding their case but I was satisfied that it was reasonable to allow this."
A spokesman said: "Jack has enormous sympathy for Jade Goody and her family at this time. She is showing extraordinary courage and his thoughts are with her and her family."
Jade's publicist, Max Clifford, has confirmed that Jade is "absolutely thrilled" to have the "dream finish to her dream day". Gordon Brown is also said to have backed the decision. This is such great news for Jade, and I'm so pleased that Jack Straw took this stand.