Justin Timberlake and Jessica Biel Married
Justin Timberlake and Jessica Biel Are Married!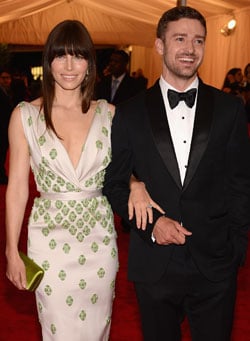 Justin Timberlake and Jessica Biel got married in Italy today! The couple kicked off celebrations overseas earlier this week. Jessica and Justin released a joint statement to People, saying, "It's great to be married, the ceremony was beautiful and it was so special to be surrounded by our family and friends."
Justin and Jessica became engaged late last year and the exciting news broke in January. Both Justin and Jessica have kept quiet about their marriage plans, but in March, Jessica revealed her engagement ring, and just last month, Justin celebrated his bachelor party in Las Vegas and Cabo with a group of friends. Congrats to the newlyweds!