Kate Middleton Pregnant With Third Child
The Duke and Duchess of Cambridge are Expecting Their Third Child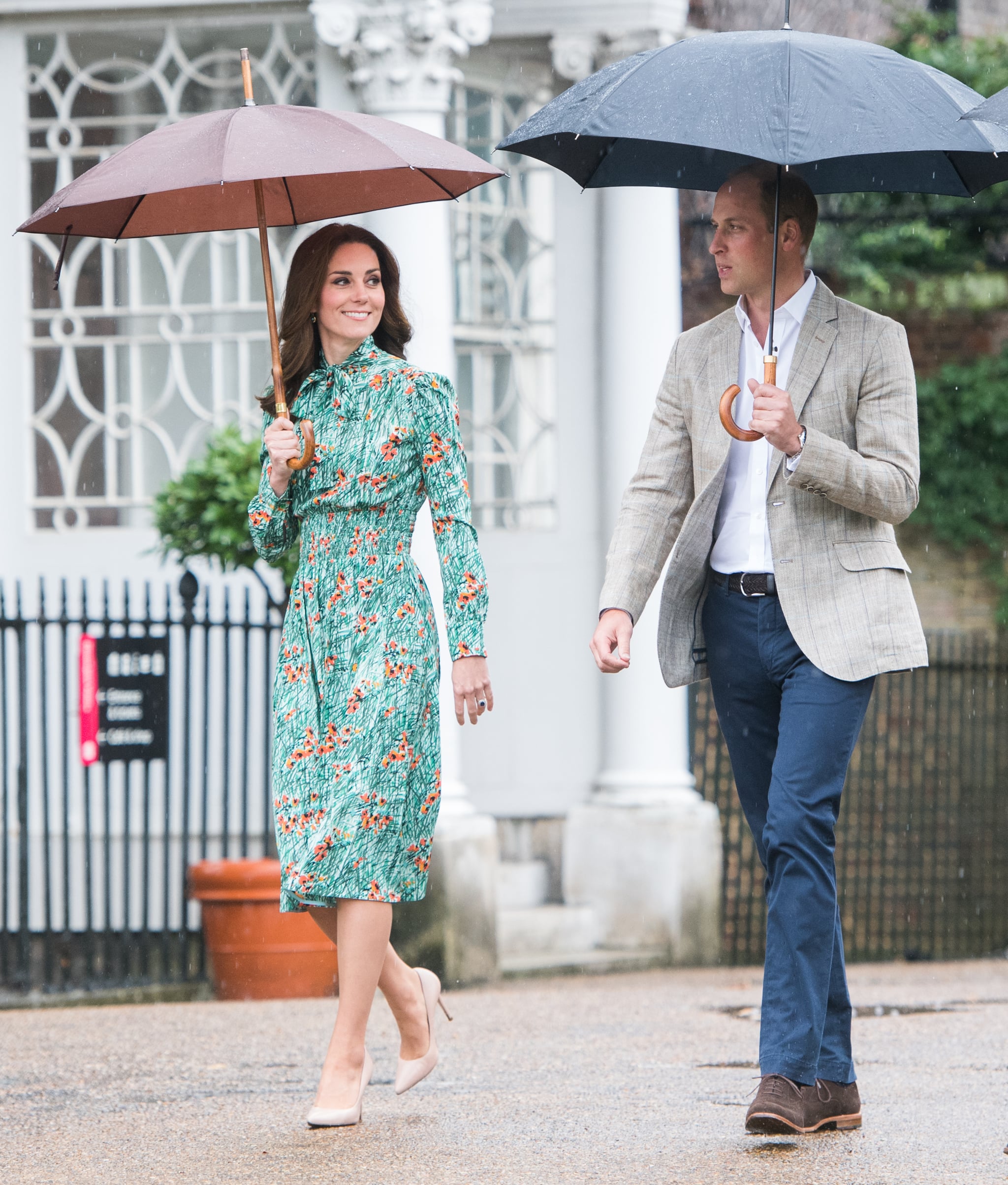 Get ready for another royal baby! The Duke and Duchess of Cambridge have just announced that the duchess is expecting their third child. A statement was released by Kensington Palace on Monday morning, stating that "the Queen and members of both families are delighted with the news."
The palace also revealed that Kate is once again suffering from hyperemesis gravidarum, the severe nausea and vomiting she also suffered with while she was pregnant with both Prince George and Princess Charlotte. As a result, it's likely she will need to forego future events.
Read the press release in full ↓ pic.twitter.com/vDTgGD2aGF

— The Duke and Duchess of Cambridge (@KensingtonRoyal) September 4, 2017
Following the news, a reporter caught up with Prince Harry and asked him how he felt about Kate and Will becoming parents again, to which he threw out a thumbs up and replied, "Fantastic. Great. Very, very happy for them."
Prince Harry on the prospect of becoming an uncle again. pic.twitter.com/A4YOY8jYRl

— Richard Palmer (@RoyalReporter) September 4, 2017
During a visit to the National Mental Health and Policing Conference on Tuesday, William briefly commented on Kate's pregnancy, saying, "It's very good news. There's not much sleep going on at the moment."
Kate's last public appearance was less than a week ago, when she visited the White Garden at Kensington Palace with Prince William on the eve of the 20th anniversary of his mother's death. It's wonderful to hear such exciting news from the palace so soon after such a sombrer anniversary.