Kate Middleton Wearing 3D Glasses
Kate Middleton Dresses Up Her Repeat Gown With 3D Glasses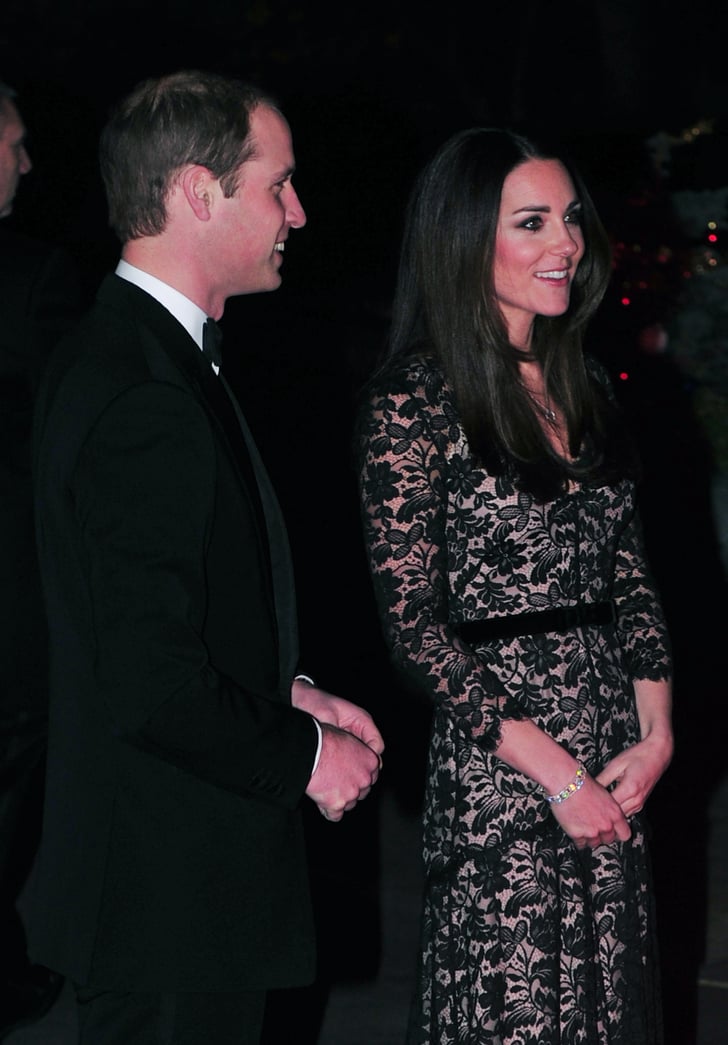 Prince William and Kate Middleton hit the red carpet for the screening of British naturalist David Attenborough's Natural History Museum Alive 3D film in London on Wednesday evening. Kate looked as gorgeous as ever in her black lace Temperley gown — this is the third time that we've seen the duchess wear the stunning dress, but she switched things up and accessorized with a pair of 3D glasses! As the royals arrived, they shook hands with greeters, and Kate, of course, stopped to chat with a couple of children before taking her seat.
We've seen Kate out and about for public events quite a bit lately, including earlier in the day when she and Will paid a visit to the South Africa House to sign the book of condolences for Nelson Mandela. The couple got the news of Mandela's death last week at the premiere of the biopic Mandela: Long Walk to Freedom, and Kate reportedly became very emotional as she was notified of his passing before the film's end.



See more photos of Kate's three-peat Temperley dress and night at the movies when you keep reading.