Kate Moss's Boyfriend Jamie Hince Has Gone Missing, The Kills Bandmate Allison Mosshart Putting Out Pleas To Find Him
Has Jamie Hince Gone Missing?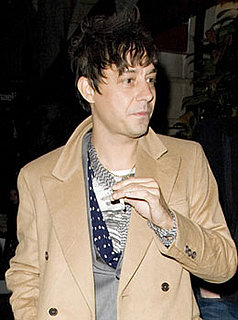 Kate Moss's boyfriend Jamie Hince has apparently disappeared in Montreal, Canada. His The Kills bandmate Allison Mosshart has posted a plea on Facebook asking anyone who sees him to get in touch, after he went for a walk after their gig on Wednesday and disappeared.
A couple of days earlier the band played in New York. Jamie had hoped that Kate would watch the gig, but she chose to holiday with Sir Philip Green instead, as she is reportedly angry with Jamie for calling her Waynetta Slob during their holiday last month. At that New York concert Jamie hauled an audience member out of the crowd who had been making antagonistic gestures onto the stage and got into a fight with him. A witness said:
"Jamie grabbed the guy really hard by the shoulders and dragged him on stage. The fan managed to pick himself up and went to walk over to Alison with his arms outstretched. The crew tried to grab him but Jamie got there first and threw him really hard against the speaker stack. He then hurled him with full force off the stage and into the crowd. The bloke just lay there motionless, crumpled on the floor. For a moment I thought he was dead."
Here's hoping that Jamie turns up healthy and happy very soon.