Katy Perry Interview With Marie Claire January 2013
Katy Perry on Motherhood: "I'm Not There Yet"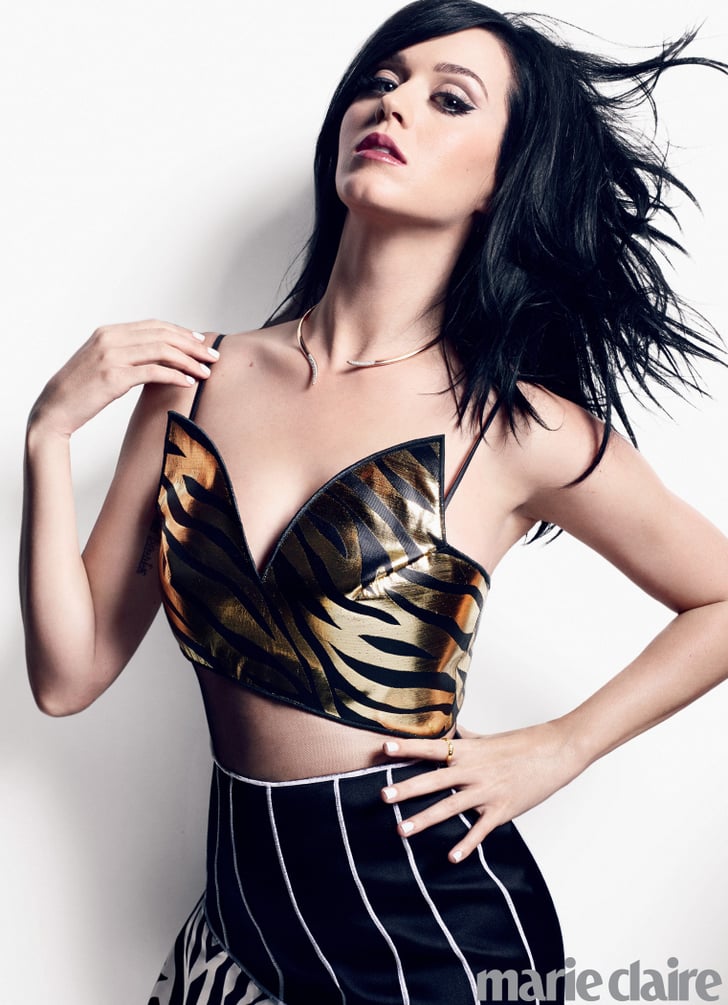 Just because Katy Perry is content with her relationship with John Mayer doesn't mean she's ready for children just yet. The singer recently opened up about her romances, both past and present, and her thoughts on becoming a mom in the January issue of Marie Claire, which hits newsstands on Dec. 17. Katy said about motherhood, "I'm definitely not there yet, and I can't plan that far in advance. When I decide to have a family, I'll just want to be Mom for a little bit." Katy also revealed that her ex-husband, Russell Brand, wanted to have children with her: "He really wanted me to have children, and I knew I wasn't ready — I think it was a way of control. I think it was part of 'If I have a kid, then I would have to sacrifice — I'd have to be home more.' I really wanted to, but I knew I wasn't ready for it. It wasn't like, 'Hey, let's have a kid because we're in love.'"
Katy also revealed the reason behind her brief split with current beau John Mayer. She said, "I took a break from my boyfriend, not one that I wanted. It was like a splash of cold water to search inward on what was going on with me. That is what led me to this new awakening, this realizing, 'If I don't do some self-love, I'm not going to be able to keep the love that I want.' I still needed to deal with all of my ex-husband stuff. I hadn't. It's almost like if I kept talking about it, it would seem like I actually cared about it. I don't." She added that the two now have a "rad, mature relationship" and that she thinks he has a "brilliant mind." Katy has expressed her admiration for John's intelligence in previous interviews, such as her June interview with Vogue where she called him a "beautiful mind."