Katy Perry Sends Taylor Swift Olive Branch May 2018
No More Bad Blood? Katy Perry Sends "Old Friend" Taylor Swift an Actual Olive Branch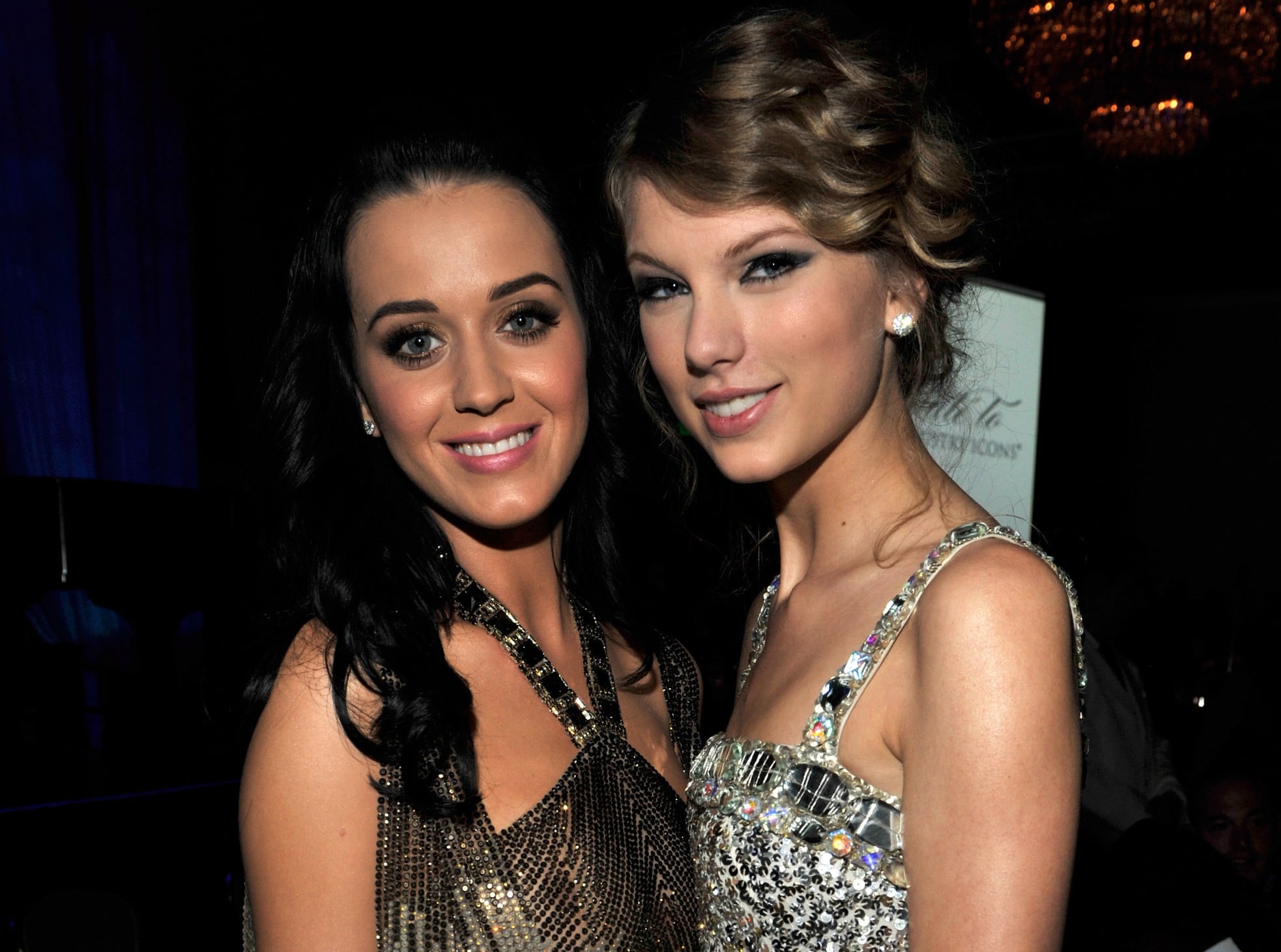 Image Source: Getty / Kevin Mazur
Could it be? Have Katy Perry and Taylor Swift finally put their feud to rest? It sure looks like it! On Tuesday, Taylor shared a video on her Instagram story of the olive branch Katy sent to her dressing room on the opening night of her Reputation tour. "So I just got to my dressing room and found this actual olive branch," Taylor says in the clip. "This means so much to me."
Along with the olive branch, Katy also penned Taylor a sweet note. "Hey old friend, I've been doing some reflecting on past communications and the feelings between us," she wrote. "I really want to clear the air." The rest of the note can't be seen, but Taylor did thank her former nemesis for the letter, adding "Thank you Katy."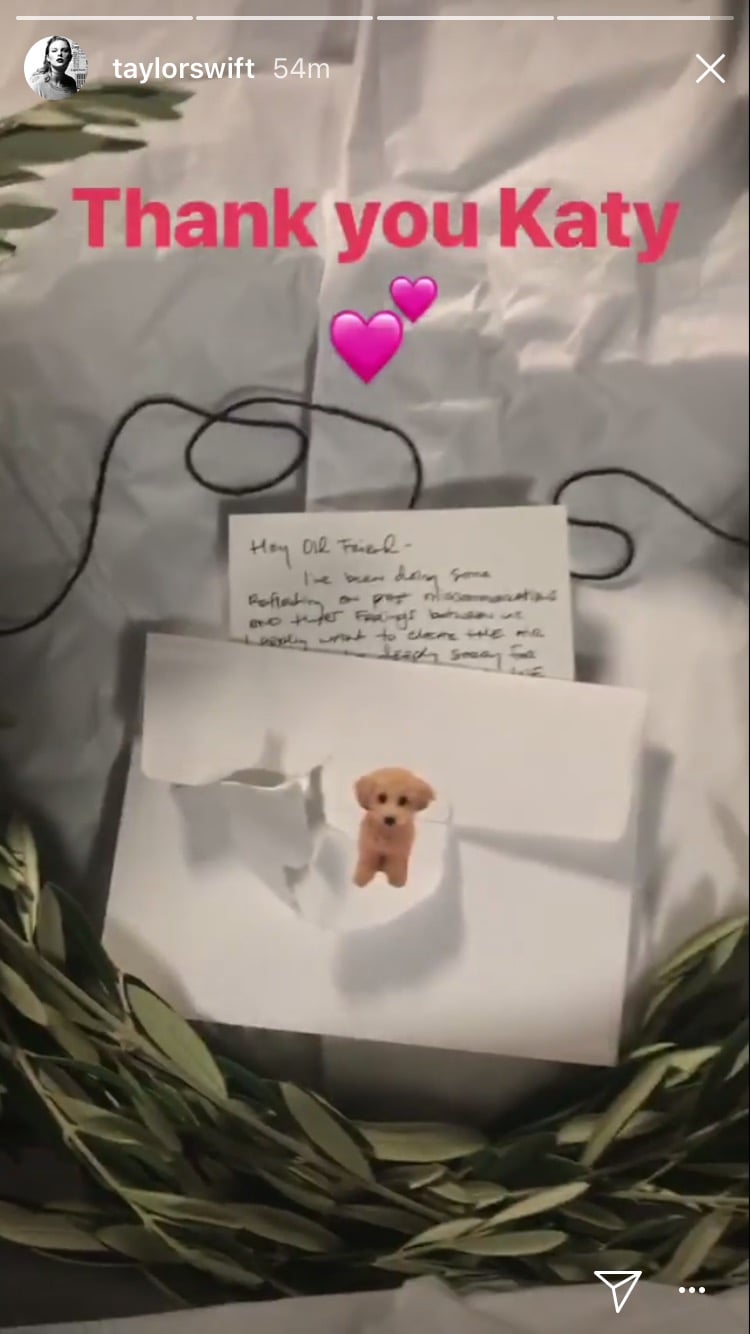 Image Source: Instagram user taylorswift
Katy and Taylor's drama started around 2012-2013, reportedly over backup dancers. Even though Katy apologised to Taylor last year, Taylor never officially forgave Katy until now. It looks like there's no more bad blood!