Keira Knightley Says She Posed Topless to Protest Photoshopping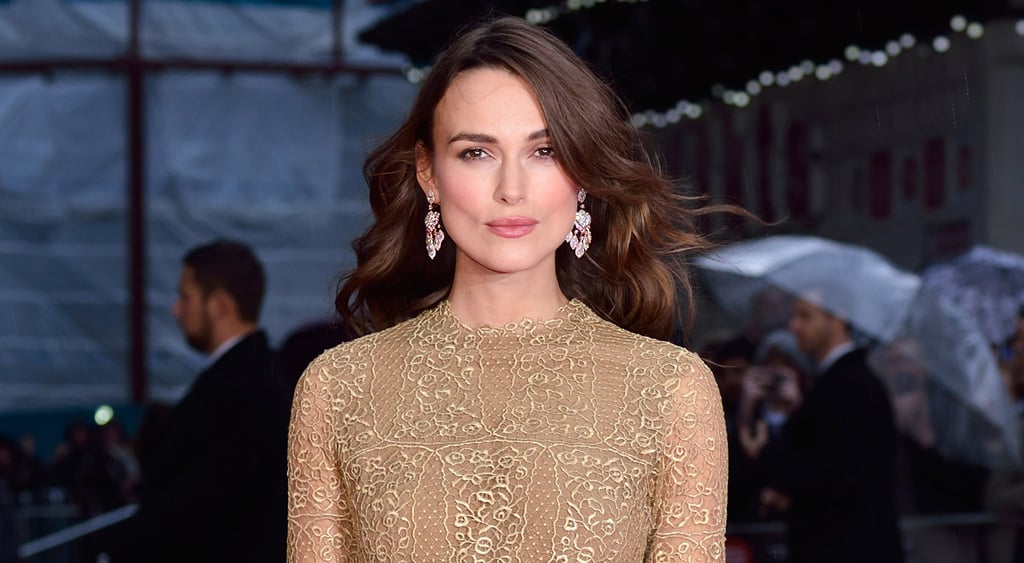 Remember Keira Knightley's topless photo spread for Interview magazine (link NSFW)? Well, it turns out that she had a very particular set of demands for the shoot — and it isn't what you'd think. Keira opened up about the shoot (which ran in Interview's NSFW September issue) during a recent interview, saying that she purposefully stripped down on the condition that the magazine didn't alter the pictures. "I've had my body manipulated so many different times for so many different reasons, whether it's paparazzi photographers or for film posters," she said. "That shoot was one of the ones where I said: 'OK, I'm fine doing the topless shot so long as you don't make them any bigger or retouch.' Because it does feel important to say it really doesn't matter what shape you are." Keira continued, "I think women's bodies are a battleground, and photography is partly to blame. Our society is so photographic now, it becomes more difficult to see all of those different varieties of shape."
Keira famously saw her bust altered in the poster for her 2004 film King Arthur. She commented on the controversial retouching in the December 2012 issue of Allure, saying, "I knew I wasn't anorexic, but maybe my body is somehow not right. They always pencil in my boobs. For a King Arthur poster, they gave me these really strange droopy tits . . . I thought, 'Well if you're going to make me fantasy breasts, at least make perky breasts.'"