Kelly Ripa Talks About Ryan Seacrest Misconduct Allegations
Here's How Kelly Ripa Addressed Ryan Seacrest's Sexual Misconduct Allegations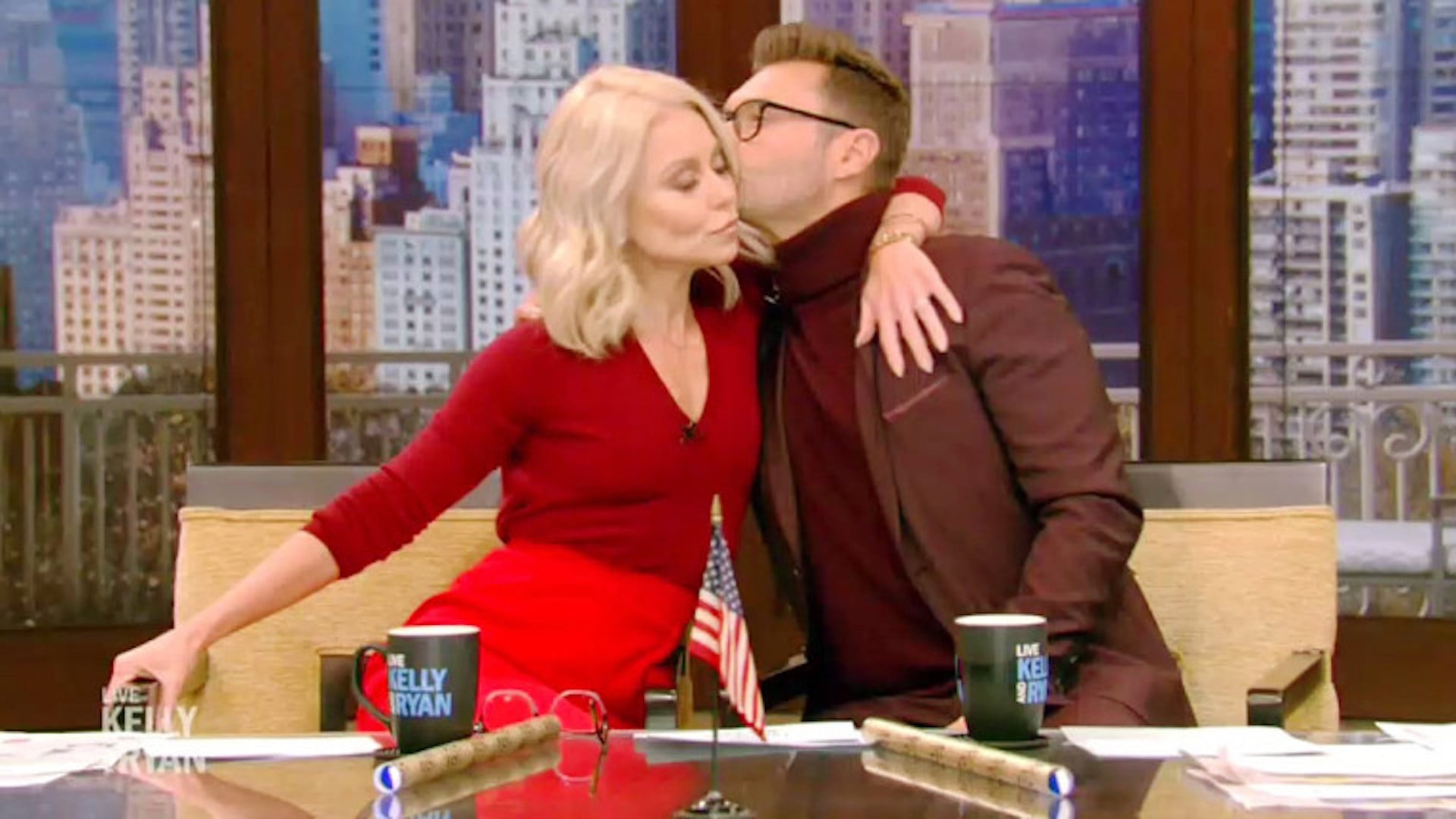 Ryan Seacrest issued a statement slamming the "salacious" sexual misconduct claims against him, and on Thursday, his morning talk show cohost Kelly Ripa addressed the matter during their show. While talking about the upcoming Oscars (where Ryan will be reporting from the red carpet for E!), she said, "I just want you to know you are a privilege to work with, and I adore you, and I am speaking on behalf of all of us here." Kelly went on to describe "what an easy, professional, great person" Ryan is and called herself "very lucky" to work with him every day. Her words were met with applause from the audience, and Ryan replied, "You are happiness," to which Kelly added, "You are happiness wrapped in chocolate."
Kelly Ripa tells accused Ryan Seacrest on their TV show: "I adore you" https://t.co/bkvAcytH3D pic.twitter.com/xtMhQOpBUD

— The Daily Beast (@thedailybeast) March 1, 2018
Former E! stylist Suzie Hardy, who was hired to work for Ryan in 2007, came forward with allegations of sexual harassment and assault over the six years that she was employed by the network. While E!'s investigation found "insufficient evidence" to support her claims, a new Variety report doubles down on her allegations. Ryan's statement alleges that Suzie "offered, on multiple occasions, to withdraw her claims if I paid her millions of dollars." He also added that he supports the #MeToo and Time's Up movements "unequivocally" and "applaud[s] all the brave souls who have come forward to share their stories."