Kerry Washington Interview For Lucky December 2013
Is That You, Kerry Washington?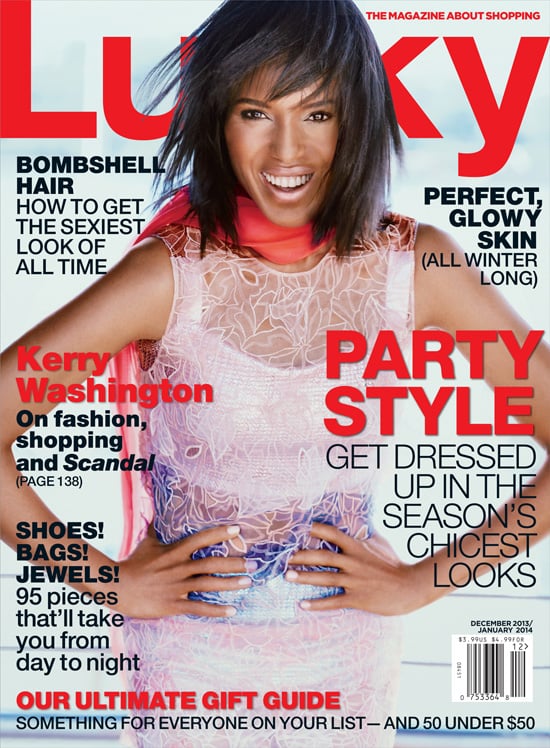 Kerry Washington is one of the biggest stars on TV, but she looked almost unrecognizable on the cover of Lucky magazine's December/January issue. Despite landing on the cover of a major glossy, Kerry revealed in the accompanying interview that she is still adjusting to becoming a public figure. She said, "I didn't become an actress to be on the cover of magazines. That was always a little scary to me. What I love about acting is the craft of becoming different people and telling a story." Kerry was also careful to remind everyone that she isn't like the eternally perfect-looking Olivia Pope on Scandal, adding, "Even for me, I think it's a real danger to compare yourself to someone on a television show. I know that I am not going to look like Olivia when I wake up and go to the bathroom at 4 o'clock in the morning. On the set, it's somebody's job to follow me around all day with spackle."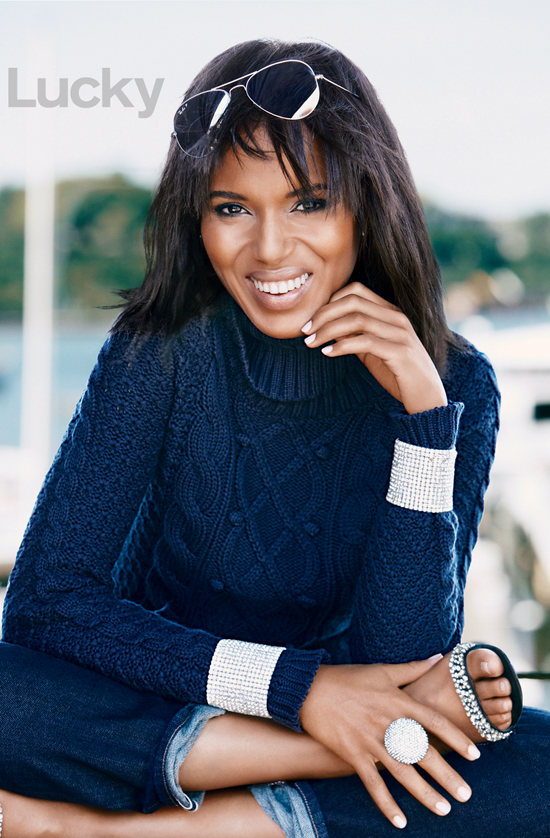 While Kerry made no hint about recent reports that she and her husband, Nnamdi Asomugha, are expecting their first child, she did reveal that she isn't in favor of the giant engagement rings that some stars wear, saying, "I never wanted to have a ring that I would feel uncomfortable riding the subway with. My wedding band and engagement ring are the only things I can say that I wear every day. I pin them to my clothing on set. That way, I always have them with me."