Is Kevin Spacey Still in House of Cards?
House of Cards Will Begin Filming Its Final Season in 2018 Without Kevin Spacey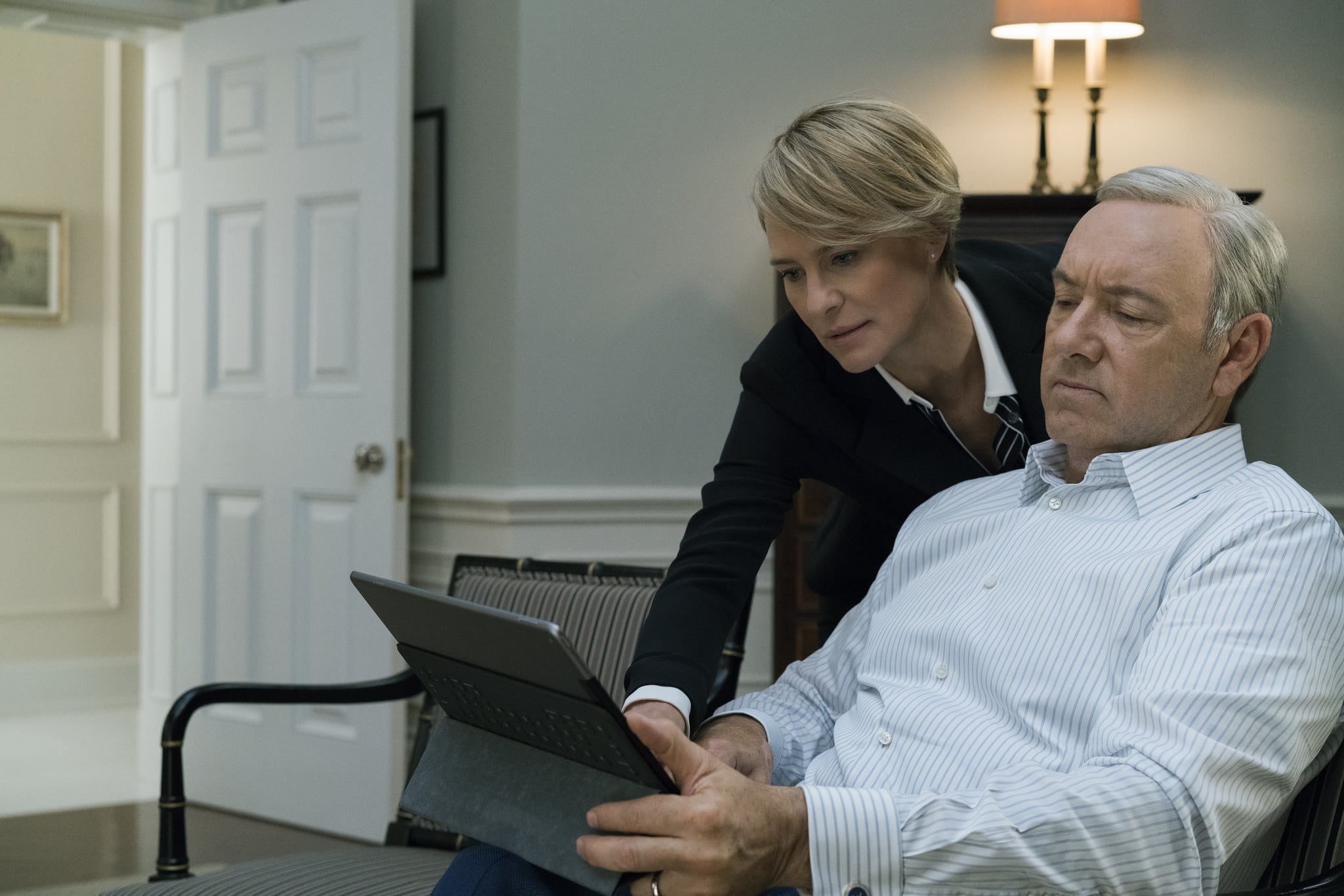 The president is finally being held accountable for his actions. Well, in House of Cards, at least.
Following the sexual harassment and assault allegations against star Kevin Spacey, Netflix has severed ties with the actor and decided to resume production on its eight-episode final season with Robin Wright in the lead role. According to The Hollywood Reporter, the political drama is set to begin filming the sixth season in early 2018. Netflix content chief Ted Sarandos announced that the streaming giant is "excited to bring closure to fans," although there's still no word on how Spacey's character, the devious President Frank Underwood, will be written out of the series.
The news that House of Cards will resume filming comes hot on the heels of many wondering if Netflix would flat-out cancel the show, since Spacey is not only the star but also an executive producer. On Oct. 29, actor Anthony Rapp came forward in a lengthy interview with BuzzFeed with allegations that Spacey sexually harassed him when he was 14 years old and Spacey was 26. Not long after, Spacey tweeted out a statement apologising for the incident; however, he also claimed he does not remember it taking place. The 58-year-old actor ended his statement by coming out, noting that he chooses now "to live as a gay man."
Spacey was also recently removed from Ridley Scott's All the Money in the World, which is due out on Jan. 5 and now features Christopher Plummer in Spacey's role.