Kim Kardashian Bikini Pictures After Baby
Are You Into Kim's Bikini Debut, or Have You Seen Enough?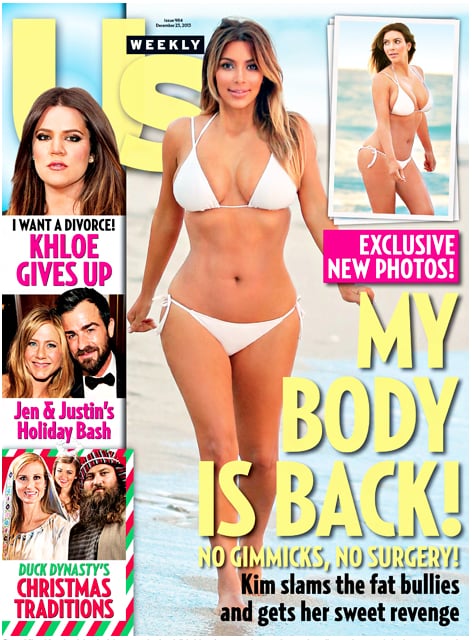 Kim Kardashian gave birth to her daughter, North West, less than six months ago, and since then she's been all about showing off her postbaby body. She hasn't been shy about wanting to flaunt her hard-earned figure, after undergoing so much scrutiny during her pregnancy, even proclaiming on Keeping Up With the Kardashians: "I just wanna walk down the street fully naked. I'm gonna be the sexy hot mom." Kim hasn't exactly been going naked in public, but she has been showing plenty of skin — namely cleavage — and now she's baring even more. Kim is front and center in a tiny white bikini on the cover of Us Weekly, and we want to know what you think. Are you behind her bikini debut, or have you already seen enough?
Front Page