Kim Kardashian Doesn't Consider Herself a Feminist
Kim Kardashian Explains Why She Doesn't "Label Herself" a Feminist in a Fairly Confusing Essay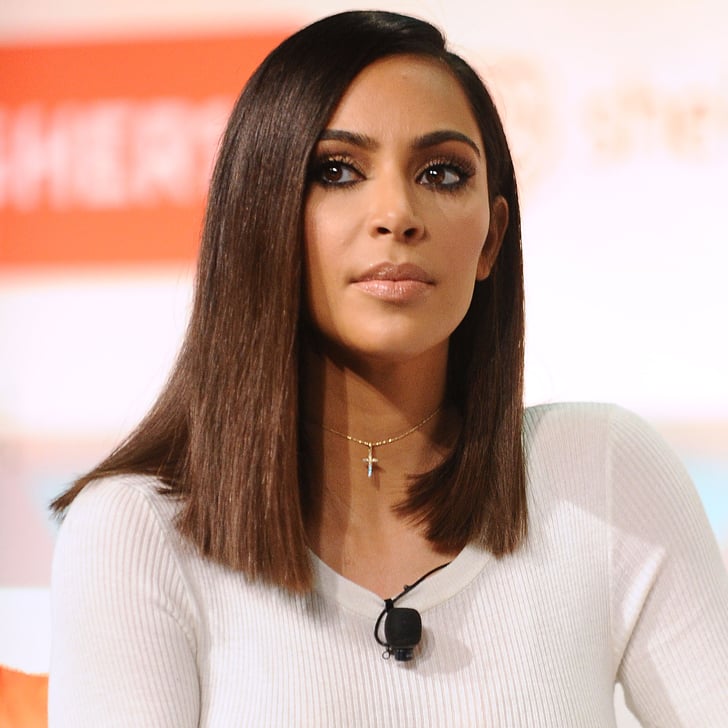 Kim Kardashian is at the centre of a debate this week, but this time it isn't about nude Instagram photos or exposing Taylor Swift on Snapchat. Kim has long eschewed the idea of being "labelled a feminist" and most recently spoke on the topic during the #BlogHer16 conference in LA. When asked about her stance, Kim revealed that while she is "so supportive of women" and wants them to "be confident," she isn't a "free-the-nipple type of girl." The backlash was swift — and much like she did to clarify her thoughts on the Black Lives Matter movement, Kim took to her blog on Monday to elaborate on and explain her comments. Read her open letter below.
"For me, a feminist is someone who advocates for the civil and social rights and liberties of all people, regardless of their gender; anyone who believes that women should have the same choices and opportunities as men when it comes to education and employment, their bodies and their lifestyles.

Of course I want these things! I'm all about empowering and uplifting women. Obviously, there are things about me that people might say make me a feminist: I work hard, I make my own money, I'm comfortable and confident in my own skin, and I encourage women to be open and honest about their sexuality, and to embrace their beauty and their bodies.

But why do we have to put labels on things? You're Republican, you're Democrat, you're bisexual, you're plus-size, you're poor, you're a criminal, you're a mother, you're a feminist. I'm a human being, and I have thoughts, feelings and opinions about a lot of different things. I don't need to be defined by those beliefs, just as much as I don't want to be set apart from — or viewed as being against — those who DO define themselves by those beliefs.

I feel that being grouped or labelled can create separation between people who do (or don't) fall into certain categories, when they may actually share many of the same beliefs and goals. It's not about he, she, gay, straight, black, white. The fight for equality is about ALL human beings being treated equally — regardless of gender, sexuality or ethnicity.

It's simply a personal choice that I don't like the idea of being labelled. I'll always fight for women's rights. Always. I support women to the fullest. But, at the end of the day, no one should feel pressured to be labelled as anything just because they believe in certain things and support certain values or ideals."