Kim Kardashian and Kanye West's Baby Name Rumors
What Kim's Family Thinks of North West's Name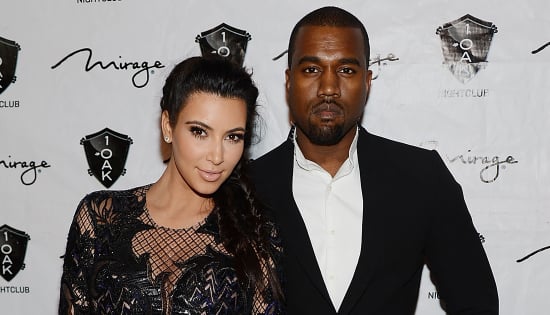 Kim Kardashian gave birth to her first child with Kanye West almost two weeks ago in LA, but it wasn't until last Friday that the birth certificate revealed their daughter's name as North West. While fans waited almost an entire week for the details on Kim and Kanye's little girl, there were plenty of rumors about the possible moniker. We rounded up all the speculation and now that North has been confirmed, we've got a look at Kim's family's reactions to the name as well — take a look at the latest on Kim and Kanye's baby name:
June 15:
Fans awaited the announcement of the baby's name, which Kim reportedly told friends would start with a K and include Donda, in honor of Kanye's late mother.
June 16:
Khloé Kardashian confirmed the baby's birth on Twitter, and in response to name speculation, she added that "more info will come when the time is right!"
June 17:
Rumors swirled that Kai Georgia Donda West was one of Kim and Kanye's top choices.
For the rest of the roundup, including how Kim's family feels about the name, just keep reading!
June 18:
A source told People that "Kim is being very protective of the baby and she says there is no official name," but added that the couple are "close" to picking a name.
Kim responded to Ryan Seacrest's congratulatory email, writing, "Cant believe it! It's so crazy!" but didn't reveal any name details.
June 19:
A nurse at the LA hospital where Kim delivered reportedly revealed that the name is Kaidence Donda West.
Kamo North West made the Internet rounds as a possible choice.
June 20:
Us Weekly reported that the name Kim and Kanye have chosen does not start with a K, as many speculated, and that the couple are "not quite ready to announce the name yet."
TMZ reported that Kim and Kanye named their little girl North West. For months the public speculated whether the couple would go with the humorous name, even after Kim denied the rumors during a March appearance on The Tonight Show With Jay Leno.
June 21:
The official birth certificate revealed that Kim and Kanye did in fact name their daughter North West, with no middle name given.
June 25:
Kim's mom Kris Jenner appeared on The View and addressed Kim and Kanye's baby name choice saying that she is "pro North." Kris also shared that Kim explained to her, "North means highest power. She says that North is their highest point together, and I thought that was really sweet."
June 26
Kim's brother Rob Kardashian called into Ryan Seacrest's radio show to share his thoughts on the name saying "North West, it sounds cool! And North is the highest point, so it has a lot of meaning to it."