Kim Kardashian and Kanye West in Miami
Kim and Kanye Do Art Basel With North — and Lindsay Lohan?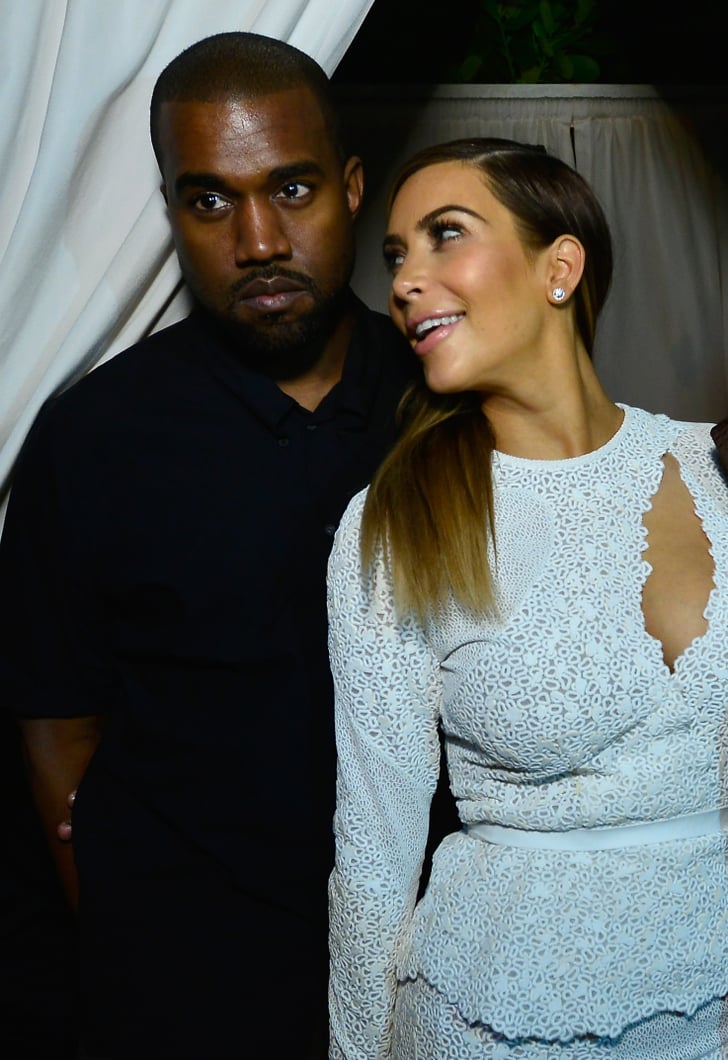 Kanye West didn't look like he was in the mood to party when he and Kim Kardashian attended a bash hosted by DuJour magazine in Miami on Wednesday night. Art-lover Kanye took advantage of a small break in his touring schedule to head down to Miami, which is currently hosting Art Basel. Kanye was still pouting when he and Kim met up with Lindsay Lohan and Kim's friend Jonathan Cheban at a different party later that night.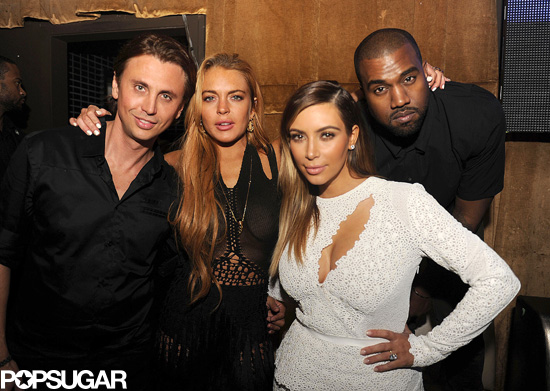 Kanye's serious mood could have something to do with the fact that his Yeezus tour has been getting bad press as of late. The rapper made headlines over the weekend when he briefly stormed off the stage during a show in Tampa, FL, on Saturday, allegedly because he was angry about his sound effects not working properly. Kanye was also back in the press on Wednesday when it was revealed that he filled less than a fourth of the 18,500 seats at a gig in Kansas City, MO, the previous evening.
Kanye's troubles aside, his daughter, North West, got an "art lesson," as mom Kim out it when she met artist Jeff Koons during the Art Basel festivities on Wednesday.