Kim Kardashian's Speech at the 2018 People's Choice Awards
Kim Kardashian Declares "Action Is Necessary" in a Speech About Recent Tragedies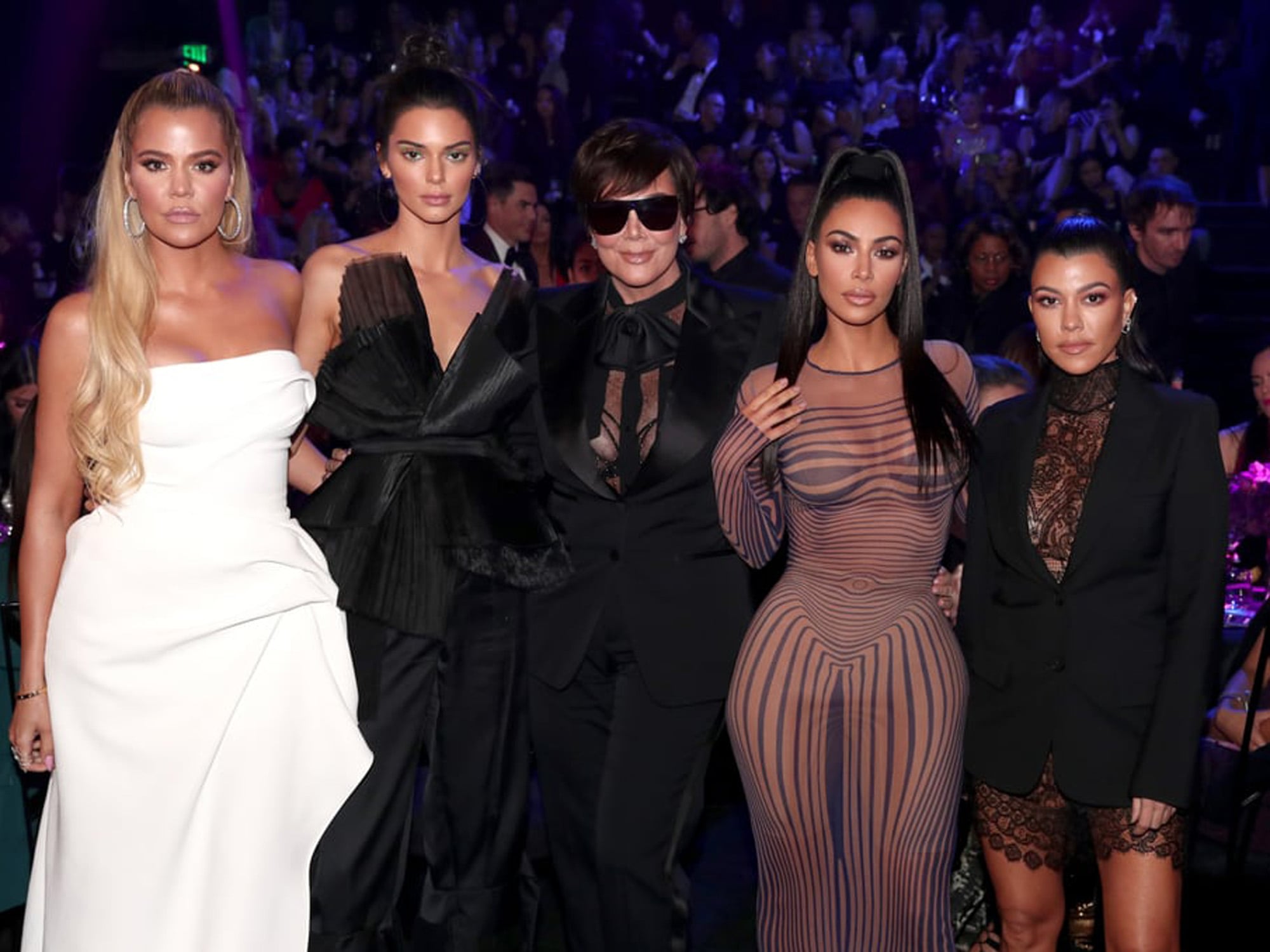 The Kardashians made an appearance at the E! People's Choice Awards on Sunday night, and their show, Keeping Up With the Kardashians won the award for best reality show of 2018. Kim, who was joined by Kendall, Khloé, Kourtney, and Kris, took the opportunity to bring awareness to recent tragedies, including the shooting in Thousand Oaks, Califoria, and the devastating California fires. "Action is necessary," she said.
"It's been a really rough week in our home in Calabasas. Our hearts are broken from the horrific shootings and those who have lost their lives and homes as well as the hundreds and thousands of us who have been forced to evacuate from the devastating fires that are currently burning," she said. "As horrible as this has been, it's been amazing to see the resilient spirit of everyone involved and the heroism of those risking their lives on the front lines."
She encouraged viewers to help in any way they can, even if it's "as simple as donating to the many organisations that are collecting supplies." She added, "Our country is stronger when we come together, and we cannot face devastation alone. We must continue to reach out and help each other in these trying times."
Kim ended the speech with a special dedication to those who put their lives on the line to help. "We would like to dedicate this win to all of the firefighters, the law enforcement, and the first responders. We really truly appreciate what you have done for all of us. So please let's continue to pray for everyone's safety."
Image Source: Getty / Christopher Polk/E! Entertainment