Kristen Stewart Gets a Tattoo
Kristen Stewart Gets a Tattoo!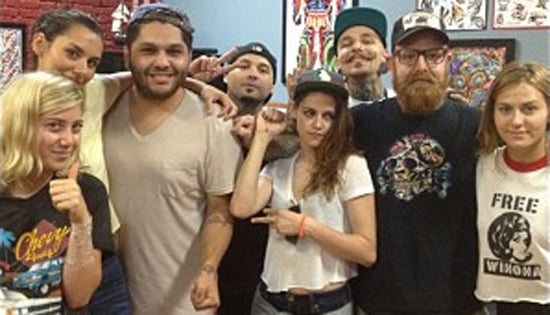 Kristen Stewart got a tattoo over the weekend! She and a group of friends stopped at the Pride & Glory Tattoo Parlor in Nashville, where they all apparently got inked. The artists aren't revealing what type of art Kristen got, though, writing on their Facebook account that "she asked us to keep it hush hush."
Kristen has been popping up all over social media as she makes her way around the South, and earlier this month she was spotted with a bunch of fans at a Hooters in Texas. Her travels may come to an end soon, though, since she's expected to film two projects this Summer including Camp X-Ray and Sils Maria.