La La Land Movie Details
La La Land: 7 Details About Emma Stone and Ryan Gosling's New Romance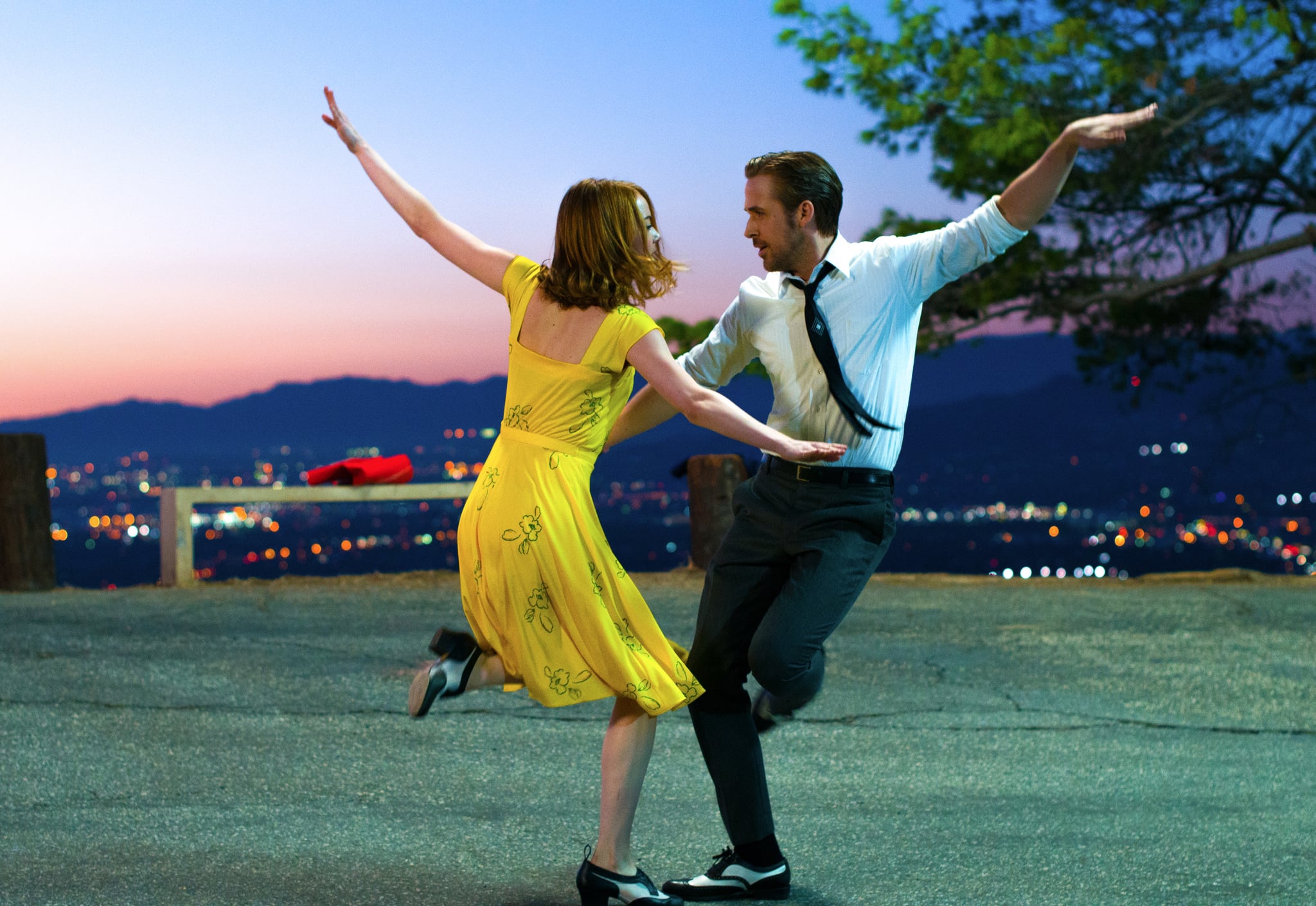 Of all the movies coming out this December, La La Land needs to be on your radar. Emma Stone and Ryan Gosling have teamed up (for the third time, after 2011's Crazy, Stupid, Love and 2013's Gangster Squad) for the whimsical-looking musical, which is already garnering award season buzz for its originality and bold aesthetic. Here's what you need to know about the movie!
1. The Cast
Obviously Stone and Gosling are the film's romantic leads, but the supporting cast is just as impressive: Finn Wittrock (American Horror Story), J.K. Simmons, and Rosemarie DeWitt are all starring. Plus, John Legend is appearing!
2. The Plot
Stone is playing Mia, an aspiring actress who works as a barista on the Warner Bros. lot opposite Gosling's Sebastian, a jazz pianist who has big dreams of opening his own club someday. As Stone told reporters at the Venice Film Festival, the movie is "about dreaming, and hoping, and working to achieve something." Though it's set in modern-day Los Angeles, the trailers definitely evoke a feeling of old Hollywood.
3. The Director
The movie was written and directed by Damien Chazelle, who only has one other feature film under his belt, 2014's award season darling Whiplash.
4. The Trailers
There are currently several teasers out for the film!
5. The Music
Both Gosling and Stone are singing their own parts, and they've showed off their vocal skills in the first two trailers. So far, the La La Land soundtrack includes "City of Stars" by Gosling and "Audition" by Stone, among other tracks.
6. The Buzz
The film opened the Venice Film Festival (a prestigious opportunity in itself), and critics — including us! — are over the moon. The Hollywood Reporter called it "close to remarkable" with "charming tunes" and "emotionally alive" leads. Variety said it's "splashy, impassioned," and "extraordinary." Currently it has a 100 percent rating on Rotten Tomatoes, an impressive feat.
7. The Release Date
La La Land opens Janurary 13th.