Laci Peterson Murder True Story
The Details of Laci Peterson's Murder Will Still Chill You to Your Very Core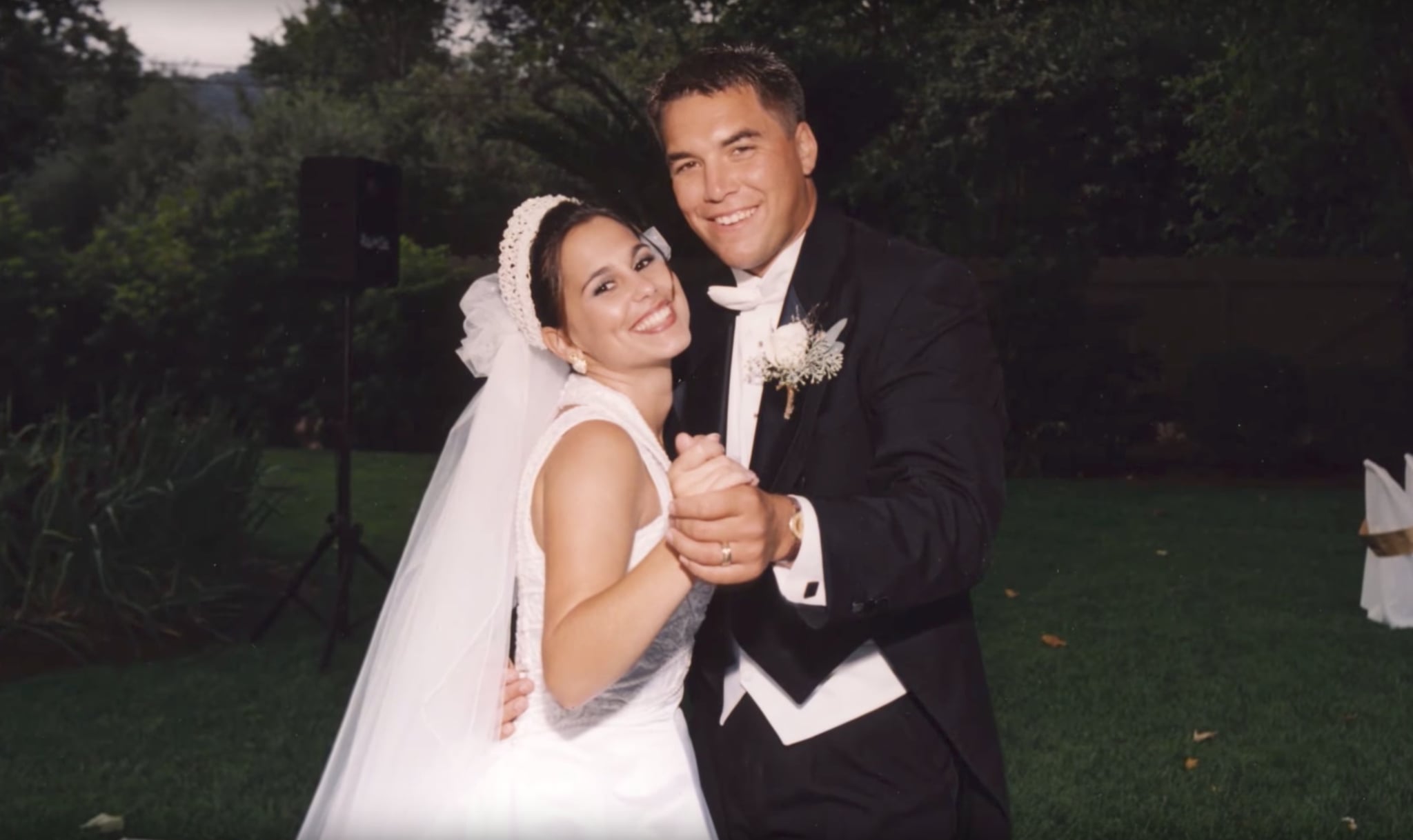 There are very few murder investigations that capture the attention of the entire world, but the ones that do usually stay with people forever. Laci Peterson became one of those cases when she went missing on Christmas Eve in 2002. While any missing persons case is devastating, people became enamoured with the beautiful 27-year-old because she was eight months pregnant with her son, who was to be named Connor, when she vanished. Those closest to Laci, and the general public, couldn't understand why someone would want to hurt a woman who didn't appear to have any enemies. But as the days turned into weeks following her disappearance, the details of what happened slowly began to fill in the confusing puzzle, and it still remains one of the most chilling murder cases in recent years.
Laci's husband (and Connor's dad), Scott Peterson, quickly became the police's main suspect due to his bizarre behaviour, his repeated refusals to take a polygraph test, and his general lack of interest in the investigation's progress. Scott was eventually found guilty of murdering his wife and unborn son and was sentenced to death in 2004. He is currently on death row at San Quentin State Prison in California, where he recently spoke out for the first time in over a decade for US network A&E's docuseries The Murder of Laci Peterson. Here are six heartbreaking facts from one of the most infamous murder cases in history.
1. Laci Was Last Seen on Christmas Eve 2002
On the morning of Dec. 24, 2002, Scott left their Modesto, CA, home to go fishing, while Laci took their dog for a walk. Later that afternoon, a neighbour saw their dog wandering around while still wearing its leash. Scott later told police that after leaving their house that morning, he went to his nearby warehouse to send emails and get his boat, which was backed up by email time stamps and a warehouse receipt. He said that after about 90 minutes of fishing, he returned home to an empty house and showered, thinking Laci had gone over to her mum's house. Scott called Laci's parents that evening to ask if they knew where she was, and they immediately called police to report that she was missing.
2. Scott Quickly Became a Suspect
While many murder victims die at the hands of someone they know, it was Scott's questionable behaviour in the days after Laci's disappearance that put him at the top of the suspects list. Police reported that Scott almost immediately began referring to Laci in the past tense as if she wasn't alive anymore, even before they found her body. But the biggest bombshell of all came when Scott's mistress, Amber Frey, revealed their relationship to the media shortly after she learned about Laci's disappearance. Amber agreed to record her phone conversations with Scott without his knowledge, and she told police that two weeks before Laci went missing, Scott had told her he was a widower and that this would be the first Christmas without his wife. Scott was also photographed laughing and smiling at a vigil for Laci just a few days after she went missing, where he called Amber and pretended he was partying in Paris on New Year's Eve.
3. Laci and Connor's Bodies Were Mutilated
In April 2003, four months after Laci went missing, a couple out walking their dog discovered Connor's body washed up on the San Francisco Bay shore. Plastic tape was reportedly found around his neck, and there was also a large cut on the right side of his body. One day later, Laci's body washed ashore just one mile from where Connor was found. She was decapitated, both forearms were missing, her right foot was severed, and the bottom half of her left leg was missing. Because her body was badly decomposed, her exact cause of death couldn't be determined.
4. Scott Appeared to Be on the Run When He Was Arrested
After months of speculation, Scott was arrested on April 18, 2003, at a golf course in San Diego, where he said he was staying to avoid media attention. At the time of his arrest, he was carrying $15,000 in cash, four cell phones, his brother's ID, and camping gear and had dyed his hair blond.
5. Scott Was Sentenced to Death
His trial began in June 2004, and a judge sentenced him to die by lethal injection that November. Similarly to O.J. Simpson's trial, people all over the country gathered in public places to hear the verdict and celebrate his conviction together.
6. He Still Maintains His Innocence
In a recorded phone call with his sister-in-law, Janey, from June 2017, Scott spoke from his prison cell about the moment the guilty verdict was read, saying he "had no idea" the jury would think he did it. "When they told me, I had just a terrible physical reaction," he said. "I mean it was a really emotional, physical reaction. I couldn't feel my feet on the floor. I couldn't feel the chair I was sitting in. My vision was even a little blurry. And I just had this weird sensation that I was falling forward — and forward and down and there was going to be no end to this falling forward and down, like there was no floor to land on. I, I was staggered by it. I had no idea it was coming." Scott is still appealing his case.