Lady Gaga Performing at the 2017 Super Bowl Halftime Show
Is Lady Gaga Headlining the 2017 Super Bowl Halftime Show?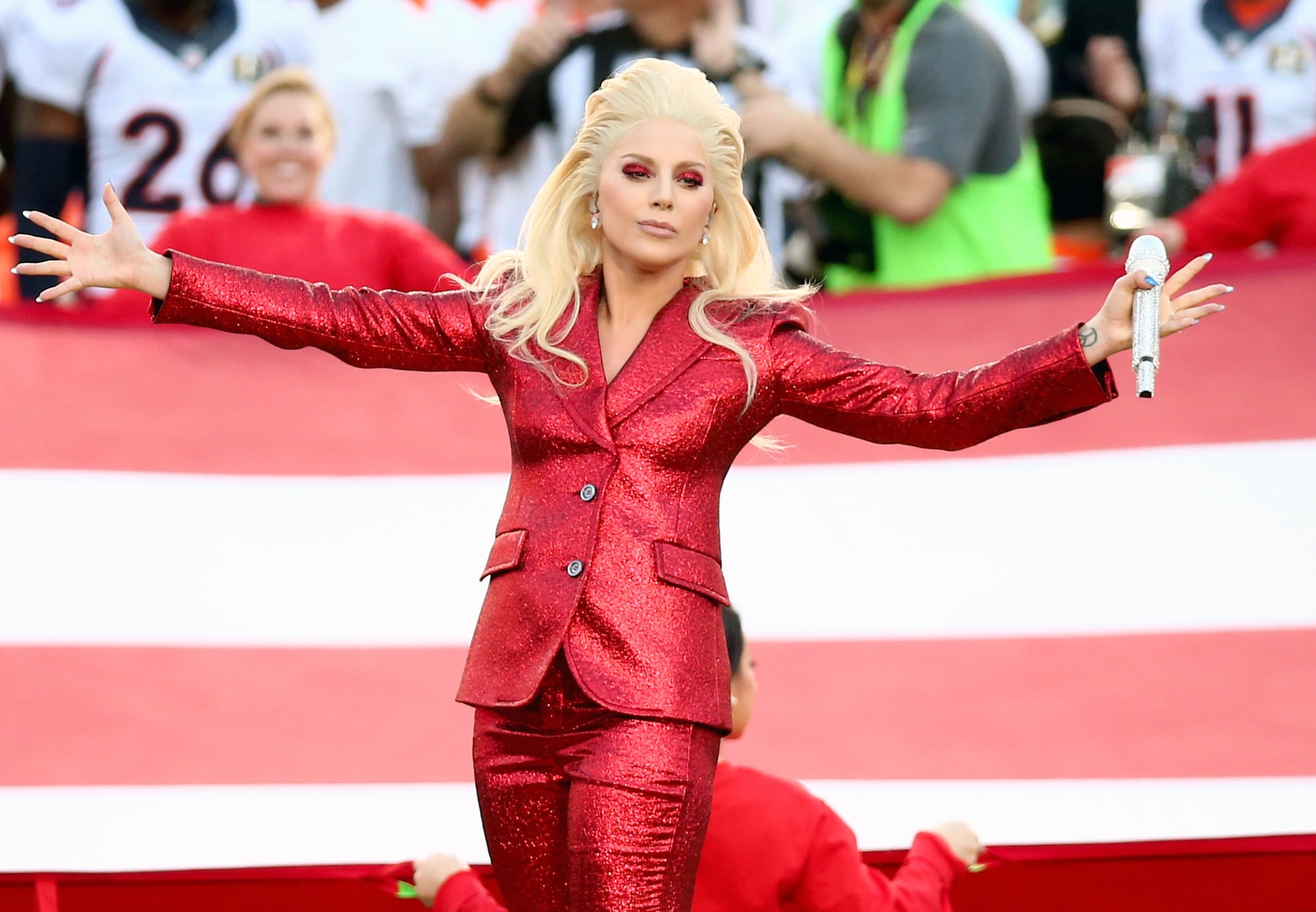 Lady Gaga may be performing during the 2017 Super Bowl Halftime Show! Us Weekly reported on Sunday that the "Perfect Illusion" singer has signed on to take the stage at the event, which will take place at the NRG Stadium in Houston on Feb. 5, though a rep for the NFL denied the news soon after. Natalie Ravitz, senior vice president of communications, tweeted on Sunday that the outlet "ignored my on record response," adding, "We've had conversations [with] several fantastic artists about SB Halftime Show but no final decision."
Gaga already has a bit of Super Bowl experience, as she kicked off the championship with a powerful rendition of the national anthem earlier this year. She will follow legendary Super Bowl performers like Beyoncé, Prince, Michael Jackson, and Paul McCartney — and with hits like "Born This Way," "Bad Romance," and "Poker Face" under her belt, Gaga's possible gig would be nothing short of spectacular.