Lauren Conrad's Book Club
Would You Join Lauren Conrad's Book Club?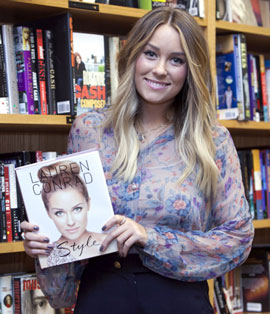 Lauren Conrad is a best-selling author with her LA Candy series, and it seems she's looking to share her love of books with fans in a brand-new way. She wrote on her blog today that she's starting a book club and is excited to share her passion for reading. Lauren wrote, "For me, sometimes nothing is better than curling up in bed with Chloe while reading a good book. It's pure happiness. It's my time to enjoy the quiet, get cozy and escape the real world for a while." She's set to announce the first selection for the club next week, then will interact with fellow readers on her website. So, tell us — would you join Lauren Conrad's book club?