Leslie Jones's Reaction to Kate McKinnon's Emmy Win
Leslie Jones Completely Lost Her Sh*t When BFF Kate McKinnon Won an Emmy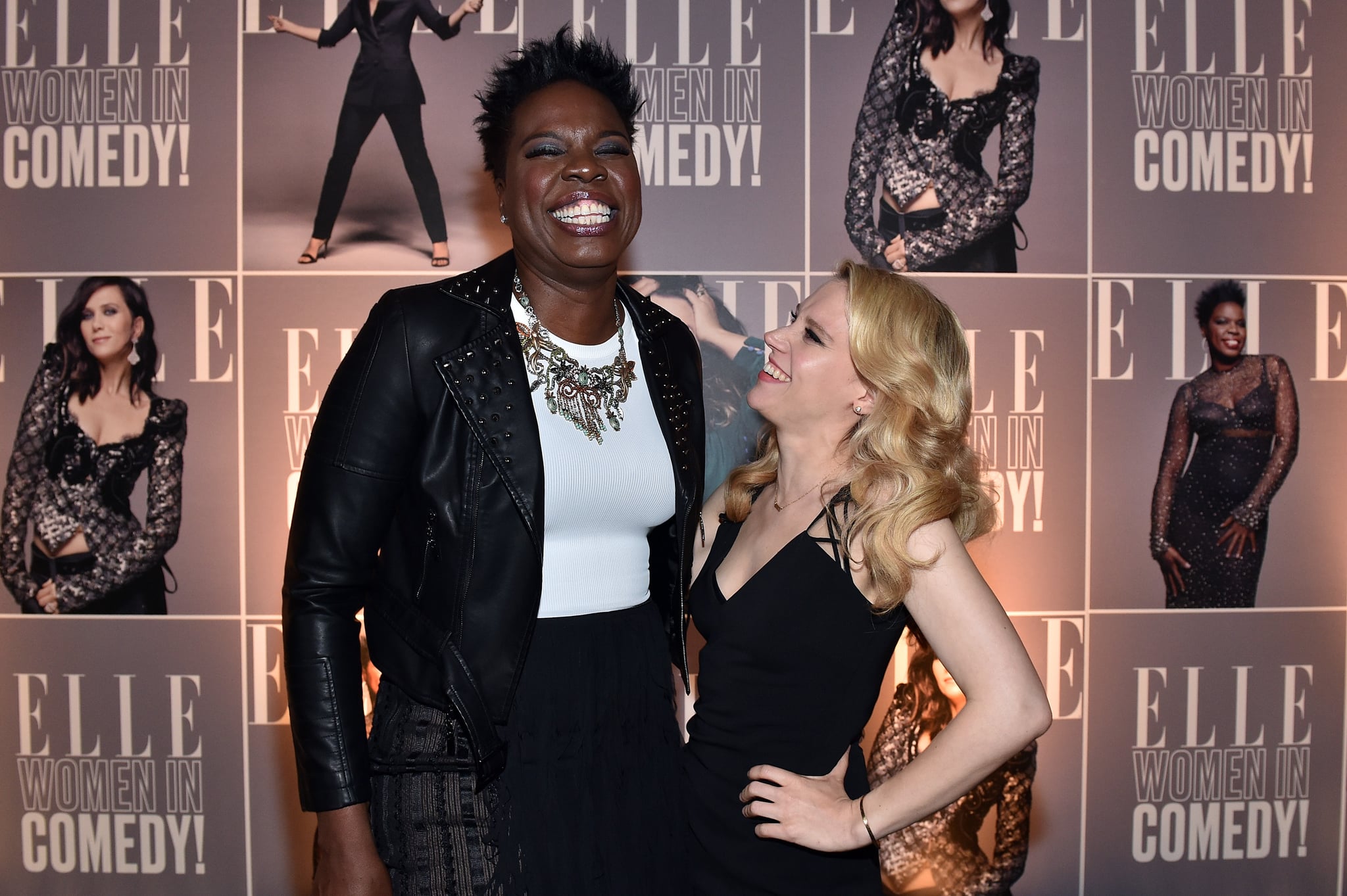 One of our favourite speeches from Sunday's Emmy Awards by far was from Saturday Night Live's Kate McKinnon. The comedian and actress shook in excitement and happy tears while she accepted her award for outstanding supporting actress in a comedy series. In her emotional moment of thanks, Kate even gave a shout-out to Hillary Clinton, whom she's frequently adapted in her sketches.
The best part, however, was the reaction from her SNL and Ghostbusters costar Leslie Jones. The fellow comedian and actress tweeted a video of herself screaming in support after Kate's first Emmy win.
I swear I lost my shit!! MY BITCH IS A EMMY WINNER! pic.twitter.com/Uvnal7kuHg

— Leslie Jones 🦋 (@Lesdoggg) September 19, 2016
As noted in her tweet, Leslie really did lose her sh*t, and we can only hope our friends would do the same for us.