Leslie Nielsen Has Died at 84 From Complications Related to Pneumonia
Leslie Nielsen Has Died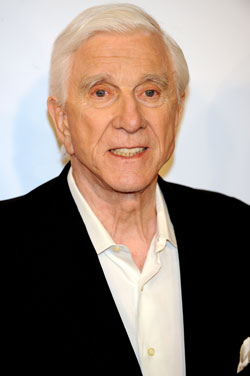 Leslie Nielsen has died at 84, from complications related to pneumonia. He died in hospital in Fort Lauderdale, Florida, on Sunday afternoon, after being admitted nearly two weeks ago. His condition got worse in the last two days.
Best known for his comedy roles in Airplane! and The Naked Gun, the Canadian-born actor starred in more than 100 films. His nephew Doug Nielsen said: "with his friends and his wife by his side, he just fell asleep and passed away".
Our thoughts are with his family, friends and fans at this sad time.