Liam Hemsworth and Miley Cyrus's Wedding Details
Everything We Know So Far About Miley Cyrus and Liam Hemsworth's Upcoming Wedding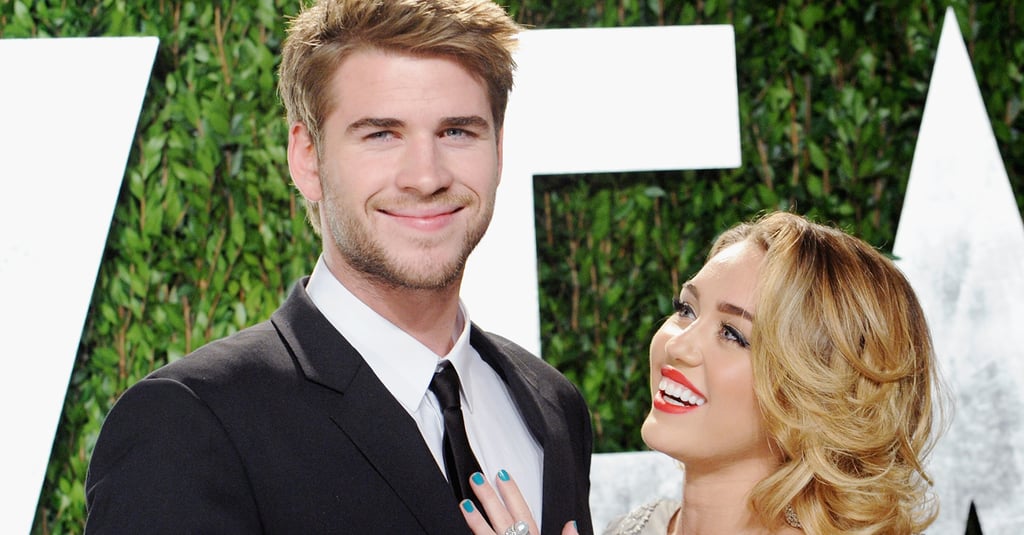 Although Liam Hemsworth and Miley Cyrus have yet to reveal any details about their upcoming wedding, sources close to the pair have not been so tight-lipped. After rumours swirled that the duo had officially resumed their engagement following their reconciliation in January, Miley stepped out sporting a very similar ring to the one Liam originally proposed to her with back in 2012, if not the same ring. A couple months later, an insider told Us Weekly that the "Wrecking Ball" singer was reportedly hard at work planning her big day. As we wait for more details to unfold, check out everything we know about Miley and Liam's nuptials so far, then get all caught up on what led them to this point with a look back at their epic saga.
The Engagement Ring
Shortly after rumours swirled that Miley and Liam had reconciled in January, Miley began wearing a ring that looks to be the same one Liam gave her in 2012.
The
Wedding

Planning

Miley is reportedly busy planning her nuptials to Liam, and in April, a source close to the pair told Us Weekly that she "wants a Summer wedding" and her mum, Tish, is helping her plan the vows. However, another source revealed that she "is still very erratic with her decision-making," and is now thinking about getting married this Autumn. While Miley is reportedly "adamant about having a small, private ceremony," the insider also added that "Liam wants a really big wedding." Looks like these two will have to make a compromise.
The Venue
A source revealed to Us Weekly in June that the couple has been "discussing potential venues and looking around" Liam's native Australia. Days later, another insider told the publication that "they're getting married on the beach."
The Honeymoon
The two were originally planning on heading to Bora Bora after their wedding, but Miley has reportedly scrapped that idea. "They had the entire trip planned, but Miley just decided she didn't want to go there anymore," an Us Weekly source reveals. "They have yet to pick a new locale."