Lily Allen & Friends Debuts on BBC3
Pan or Praise: "Lily Allen And Friends"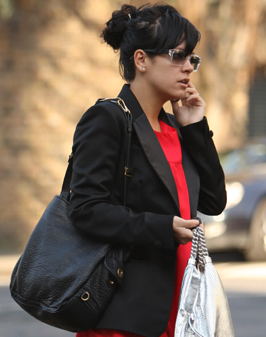 Lily Allen debuted her new chat show last night on BBC3 during the channel's relaunch, and 255,000 of you tuned in.
It's no secret that she's had a difficult start to 2008, but she's been throwing herself back into public appearances and work, looking very stylish to boot.
If you missed last night's show you can catch up here, but if you caught it I'm curious about what you thought –
Did you enjoy it?