Lily Allen Lashes Out At Cheryl Cole Again, And Ashley Cole, David Beckham, Victoria Beckham. Poll On Too Far Or Just The Truth?
Lily Lashes Out Again: Too Far Or Just The Truth?
Lily Allen has apparently been speaking out about her fellow celebs again, and this time she has old foe Cheryl Cole in her firing line, her husband Ashley and their fellow footballing couple Victoria and David Beckham. Speaking to French football mag SoFoot, she seemed to really let rip at them, and I want to know what you think. Is she justified in saying these things, or do you think she's gone too far this time? Here's what she said: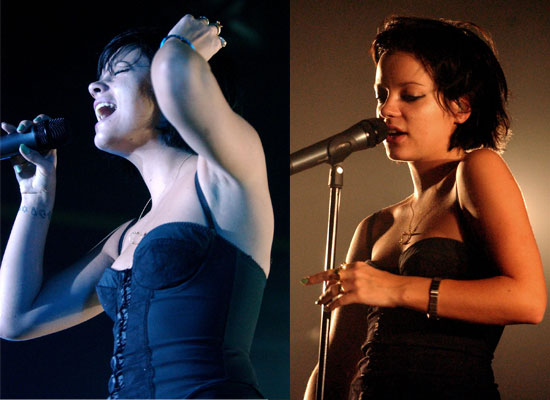 On David and Victoria: "The Beckhams are sickening. Everyone knows Victoria is a monster. I'd rather shoot myself between the eyes than be a WAG."
On Cheryl Cole: "She is just a b*tch. She represents everything I hate. She is stupid, superficial and as ugly outside as inside."
On Ashley Cole: "He is the worst, he disgusts me. He jumps on everything that moves. I am not criticising just to criticise, but I have met him several times. He is revolting."
EDIT: Lily has refuted the reports that she said these things, saying she has never spoken to the publication which printed them. Thank goodness for that!