Lily Allen Wins Damages From The Sun Newspaper, Lily Allen Wins Court Case Over Remarks About Cheryl Cole and the Beckhams,
Lily Allen Wins Libel Damages Over "Rant" That Never Was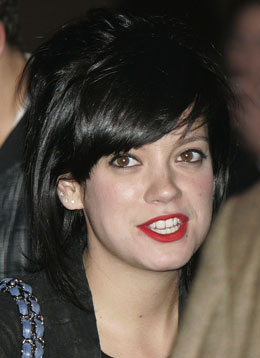 Lily Allen has won "substantial" damages over an article that was printed in The Sun headed "Ranting Lily", that alleged she made offensive remarks about Cheryl Cole and David and Victoria Beckham.
Lily wasn't present at London's High Court for the settlement, but her solicitor said that the article suggested she had made offensive remarks about her fellow celebs in an interview which she supposedly gave to So Foot — a French football magazine — but he said the newspaper has accepted that Lily was never interviewed for the magazine and did not say any of the things that were attributed to her.
The newspaper's solicitor, Mike Patrick, offered apologies on behalf of the paper for the upset and embarrassment caused.