Listen to Little Boots "New In Town" Acoustic Version
Little Boots' "New In Town" — Spin It or Sling It?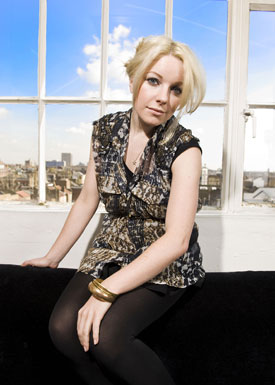 Little Boots aka Victoria Hesketh posed for pictures in London's Shoreditch House as her first official single hits our airwaves. It is released on 25th May and Little Boots herself has added an "acoustic/ piano/ tenorion version" to YouTube, with the "real thing" availble on her MySpace.
Ever since Little Boots came top of the BBC's Sound of 2009 list at the beginning of the year, I've been looking forward to hearing her new material. This catchy tune doesn't disappoint, and I'm confident she'll gain even more fans this year.
When I asked you what you thought of the singer back in January, the majority of you loved her music, so check out the video below and let me know what you think of her new single: will you spin it or sling it?