Listen to McFly's New Single "Party Girl" and Tell Me What You Think Of Their New Sound
What Do You Think of McFly's New Sound?
McFly are back with a new sound that fuses their old sound with the direction of producer Dallas Austin and collaborator Taio Cruz. New single "Party Girl" is full of energy and comes out on September 5, with an album following in November. Tom said of the single: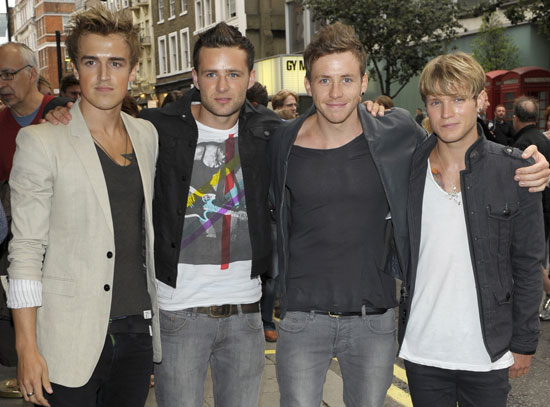 "It was a real experiment working with people like Dallas and Taio Cruz - that's what they bring to the table.It was about where we could collide and meet in the middle. I wouldn't class it as urban at all, but it's still definitely pop."
The boys were out on the town last night, looking gorgeous as ever for their comeback. I'm excited to have them back, but I want to know what you think. Take a listen to the song below and tell me!