Literally, Right Before Aaron Review
If You Liked 500 Days of Summer, You'll Love Justin Long's New Comedy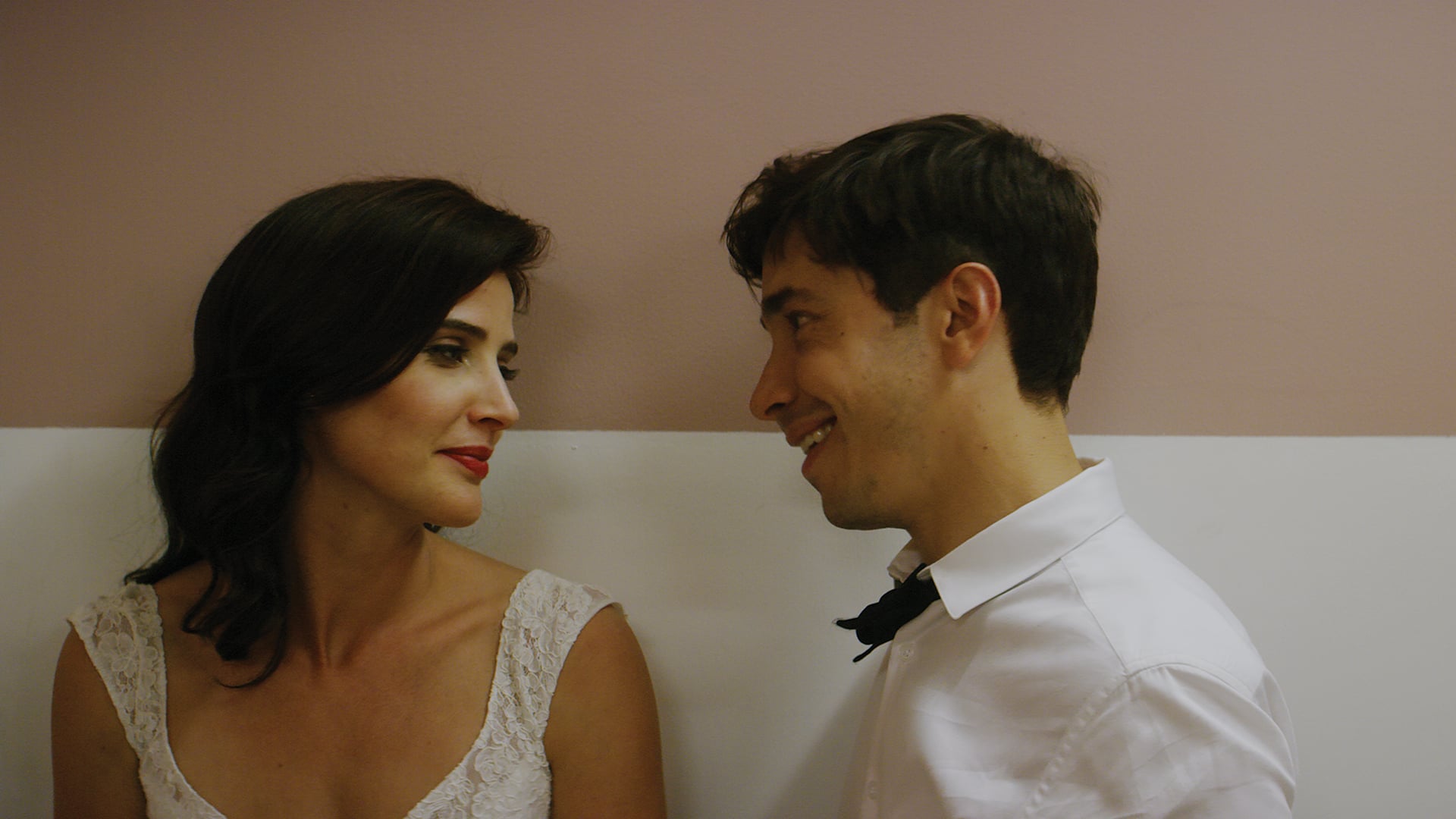 Image Source: Seamus Tierney
Sometimes romantic comedies don't have a happy ending, and that's OK. Perhaps that's what made 500 Days of Summer such a cult classic (that, along with the stellar cast and realist take on love). If you're still obsessed with the film after all these years, we have a recommendation we think you're going to appreciate: Literally, Right Before Aaron. After a tough breakup with his university sweetheart, Allison (Cobie Smulders), Adam (Justin Long) finds his world turned upside down when she calls him up out of the blue and reveals that she's engaged to another man. Even worse? She wants him to come to the wedding. Needless to say, the film, which premiered at Tribeca Film Festival, will break your heart and mend it all at the same time. We've gathered six similarities between Literally, Right Before Aaron and 500 Days of Summer that will convince you to give the new movie a shot.
1. It's Not a Love Story
This definitely is not your typical romantic comedy. While we can't help but ship the two couples, we also can't help but think how incompatible they both are. In each scenario, a guy is pining for the girl, and the girl is moving on with someone else. Come on, Long of all people should know when a girl is just not that into you.
2. The Main Guy Is Adorably Dorky
If you thought Joseph Gordon-Levitt was charming in 500 Days of Summer, then you're about to start crushing on Justin Long. Sure, all the characters have their flaws, but we can't help but admire their persistence to fight for love (or just a dreamed-up fantasy of it).
3. It's Set in California
While 500 Days of Summer is set in LA, Literally, Right Before Aaron showcases the beautiful city of San Francisco, with the windy beaches, the trolley cars, and every winding road in between. The wedding ceremony even takes place at San Francisco City Hall.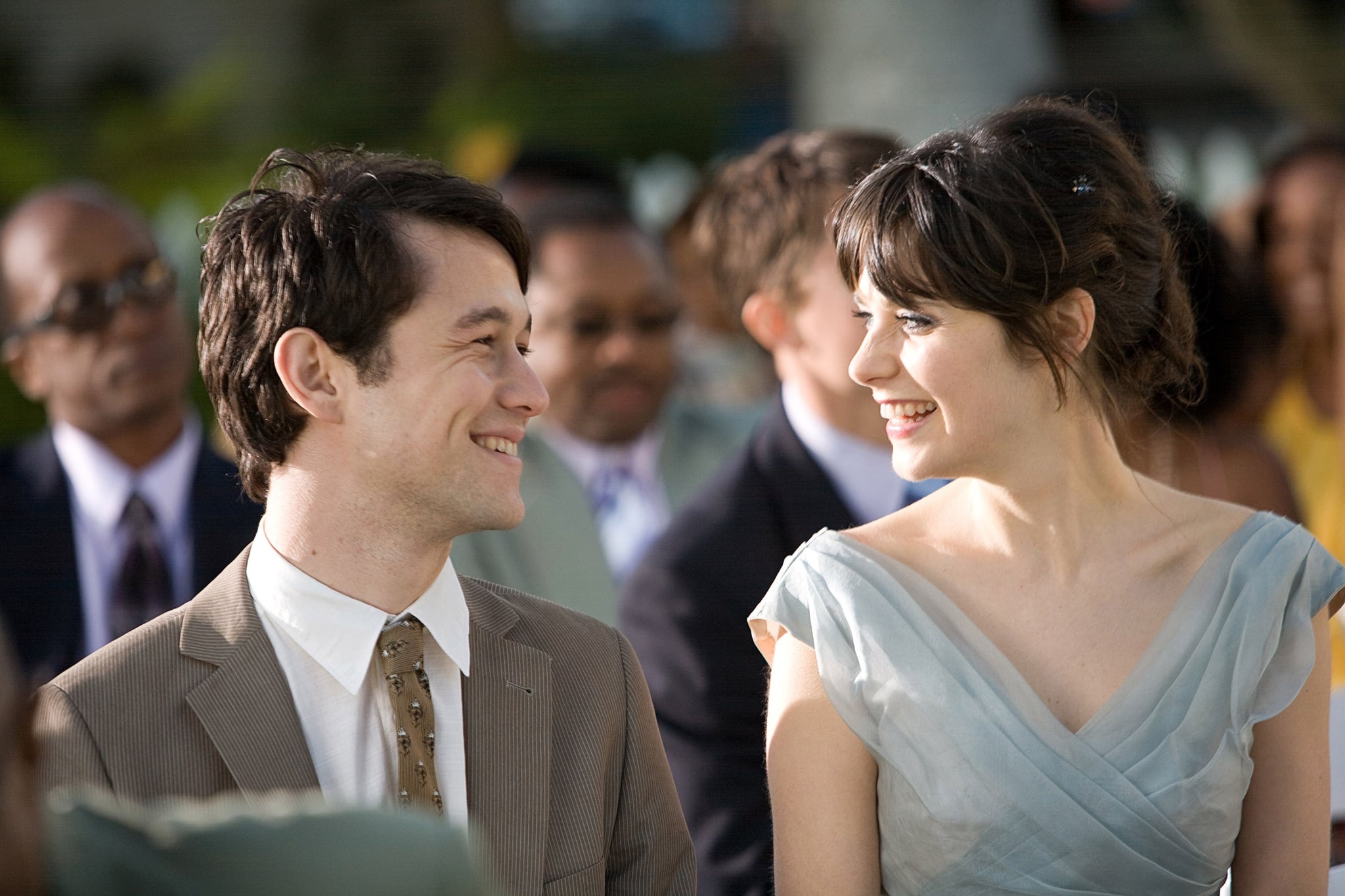 Image Source: Everett Collection
4. The Soundtrack Is Catchy
Despite the fact that neither film is a love story, they still have some upbeat music. 500 Days of Summer is best known for indie hits like "There Is a Light That Never Goes Out" by The Smiths and She & Him's cover of "Please, Please, Please Let Me Get What I Want," and both films feature dreamy scores that perfectly contrast with the realism of their stories.
5. It Is the Director's Feature Film Debut
Literally, Right Before Aaron is Ryan Eggold's directorial debut. His name may sound familiar, because he's an actor known for The Blacklist. Similarly, Marc Webb directed a few music videos before taking on 500 Days of Summer.
6. It's Based on a True Story
Eggold admitted that the film us based on a crazy ex-girlfriend who once told him she was getting married to someone else and that he would regret their breakup for the rest of his life. The only difference is that she wasn't actually engaged! "It was an empty threat," he told Page Six. "Which is even more crazy." Similarly, 500 Days of Summer cowriter Scott Neustadter also pulled from real-life experience. He admitted that the film was based on a girl he met at the London School of Economics in 2002 and how he fell "crazily, madly, hopelessly in love." The opening credits of the film even state that "any resemblance to people living or dead is purely coincidental," before adding: "Especially you, Jenny Beckman. B*tch." Harsh.