Live Chat About The X Factor 2008 Final Featuring WINNER Alexandra Burke, JLS and Eoghan Quigg. Voice Your Opinions!!
Let's Talk About Alexandra's Victory In The X Factor Final!
This is it everyone — it's time for The X Factor Final where Alexandra Burke, Eoghan Quigg and JLS will battle to become the winner of this series, win a record contract and release a cover of Leonard Cohen's "Hallelujah"! EDIT: Alexandra Burke has won!!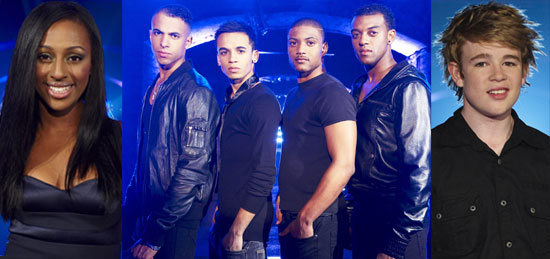 It's rumoured that Beyonce, Boyzone and Westlife will be performing with the acts tonight, but we'll have to wait and see! Remember all the previous contestants will be there tonight, as well as a random lineup of the most bizarre auditionees for the traditional end of series song!
I'll be popping in and out of the comments thread to chat during the first live show at 7.10pm until 8.40pm, then we'll all take the break between the shows, and then get right back on The X Factor discussion when the second show starts at 9.40pm until 10.40pm.
Feel free to leave comments and your thoughts when I'm not here to discuss, as I will check back and I'm sure plenty of PopSugarUK readers will be interested in your input and will have something to say back!
So, without further ado, let's go and chat in the comments!
.