Lorde Apologizes For Whitney Houston Bathtub Picture
Lorde Apologizes After Posting a "Poorly Chosen" Whitney Houston Quote on Instagram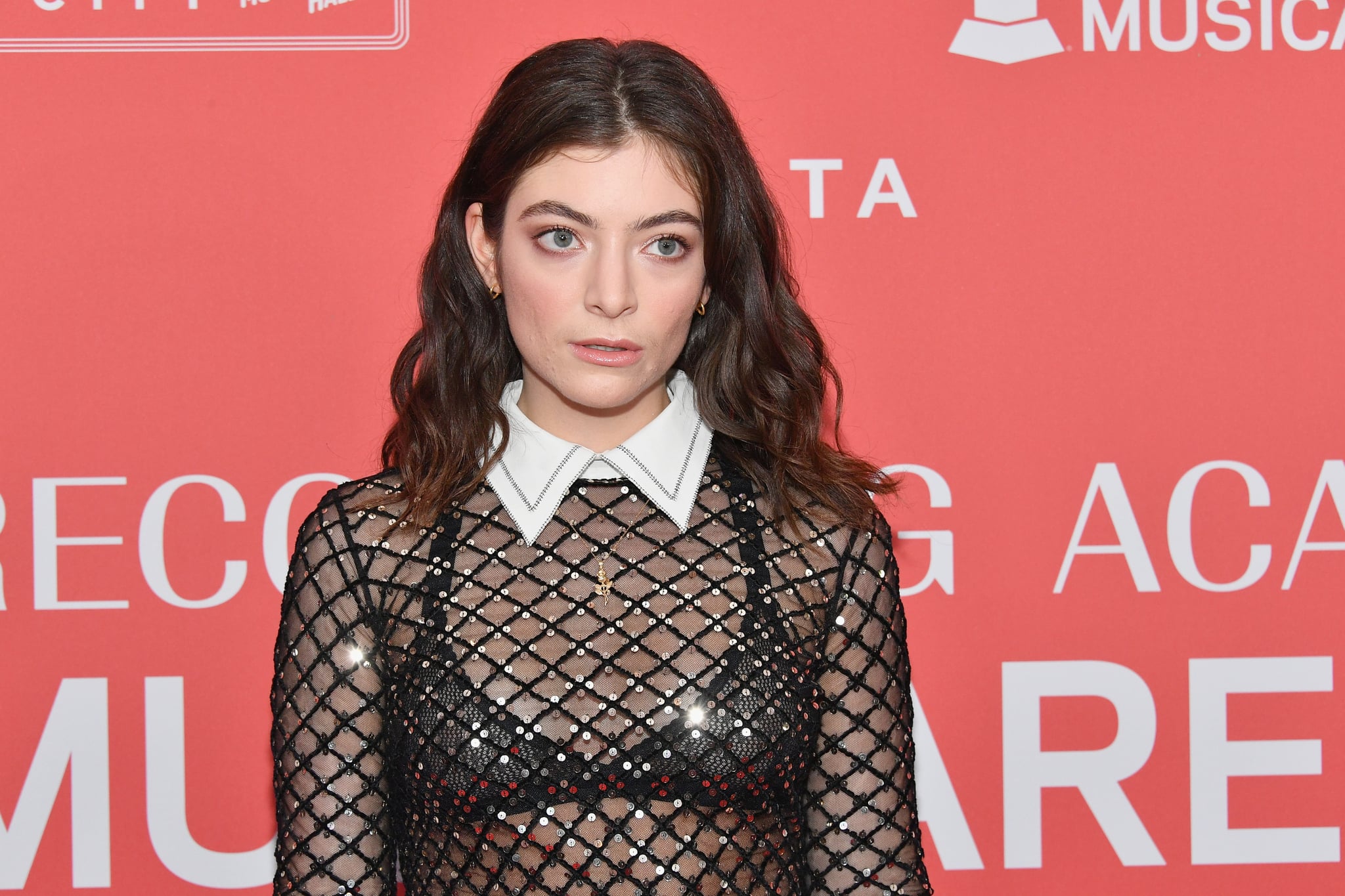 Grammy award-winning singer Lorde is in hot water after making a major faux pas on Instagram. On Thursday, the musician posted a picture of a bath she was about to take, which was captioned, "And iiii will always love you," in reference to the 1974 Dolly Parton song of the same name. Of course, the track was made world famous years later by Whitney Houston when she recorded a cover version for the soundtrack of 1992's The Bodyguard.
It didn't take long for Lorde's 6.1 million followers to call her out for the poorly chosen quote. Although she was likely just trying to profess her love of taking baths, the caption held a deeply unfortunate coincidence: Whitney Houston sadly passed away in 2012 after accidentally drowning in her bathtub, and her daughter, Bobbi Kristina Brown, tragically passed away in 2015 in a similar incident.
Lorde, whose real name is Ella Marija Lani Yelich-O'Connor, was quick to apologise for the mistake, stating on her Instagram stories that she hadn't made the connection. "I'm an idiot," she said. "Love Whitney forever and ever. Sorry again."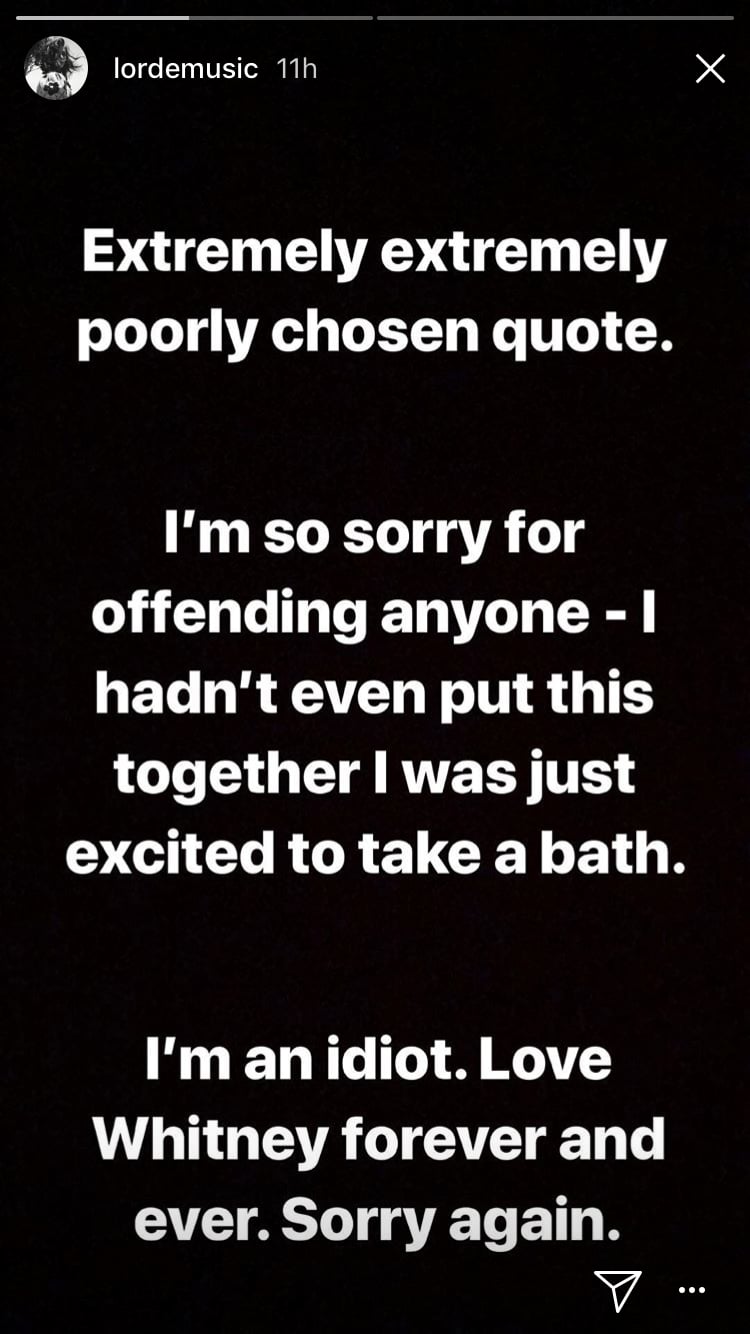 Image Source: Getty / Dia Dipasupil