Lorde Mocks Diplo's "Tiny Penis" After He Unleashes a Weird Feud With Taylor Swift
Lorde Mocks Diplo's "Tiny Penis" After He Unleashes a Weird Feud With Taylor Swift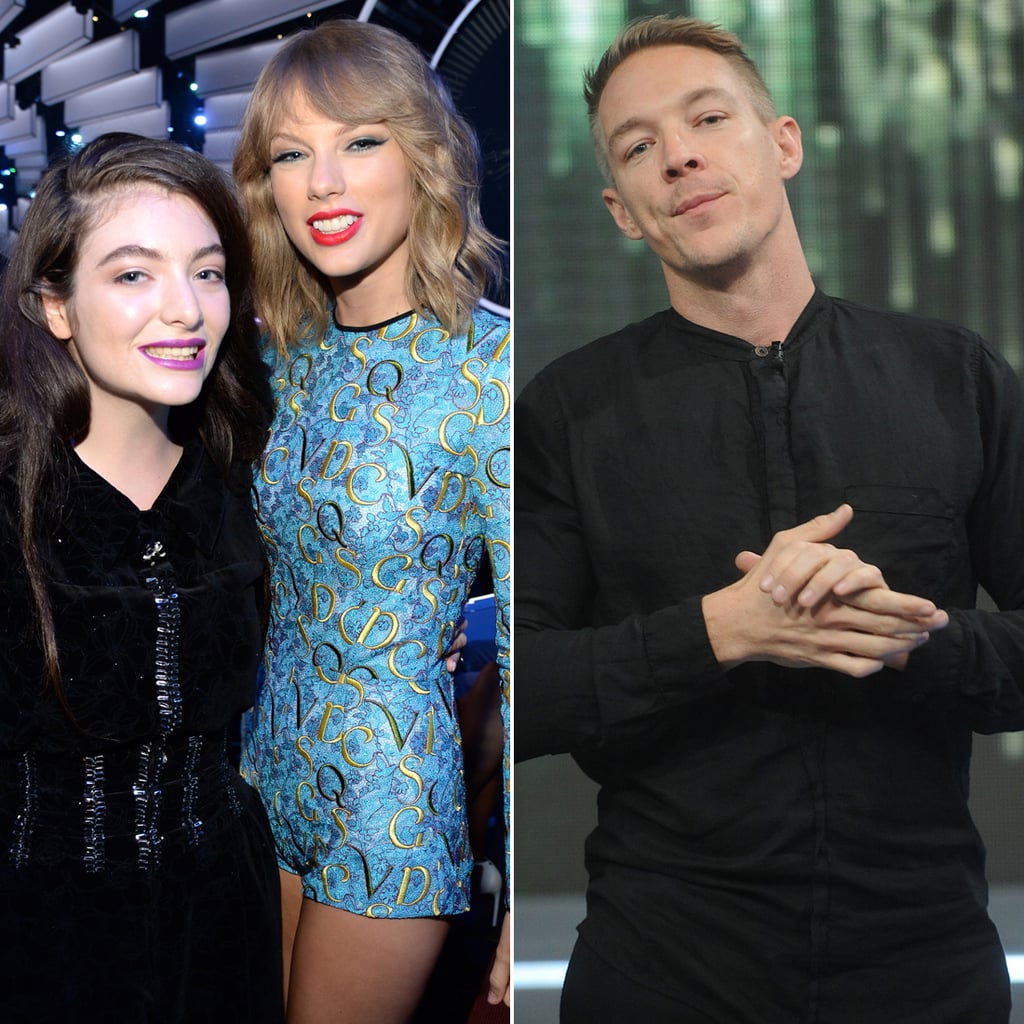 Source: Getty / Kevin Mazur/MTV1415 / Brad Barket/BET
Katy Perry and Taylor Swift's ongoing tensions are starting to spill over onto their friends. On Wednesday, Katy Perry's boyfriend, Diplo, tweeted that "someone should make a kickstarter to get Taylor Swift a booty." The tweet quickly went viral, with the music producer's fans launching a petition on Whitehouse.gov and a Fundly campaign focused around the record-breaking singer's behind. (All of which were dutifully retweeted by Diplo, of course.) While Taylor stayed silent on Diplo's online campaigns, her friend Lorde soon came to her pal's defence, tweeting to Diplo, "Should we do something about your tiny penis while we're at it?"
@diplo should we do something about your tiny penis while we're at it hm

— Lorde (@lordemusic) November 13, 2014
Lorde and Diplo are hardly strangers, as the producer remixed her hit song "Tennis Court" for the soundtrack to The Hunger Games: Mockingjay Part 1.
If you're unfamiliar with Taylor and Katy's feud, it all started earlier this year when Taylor mentioned that a song on her latest album — "Bad Blood" — was about a rivalry she had with another pop star. While she never explicitly named Katy, Internet sleuths soon went into overdrive and eventually named Katy as the subject of Taylor's ire. Despite the fact that the two had both dated the same guy (John Mayer), Taylor insisted that the song was about their professional rivalry, which fans soon discovered was based on Katy poaching two of Taylor's backup dancers during her world tour. Katy, meanwhile, has yet to comment on her boyfriend's online antics, although she has been busy posting sexy selfies of herself on Twitter.
Feeling v Lolita rn pic.twitter.com/1aI1BKSchB

— KATY PERRY (@katyperry) November 13, 2014