Madonna Has Traveled To Malawi To Adopt Toddler Mercy James
Madonna's In Malawi For Adoption Of Mercy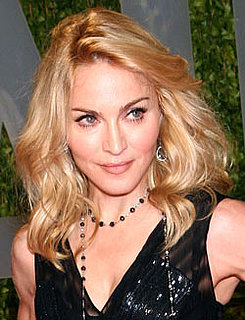 Malawi has welcomed Madonna and her 12-year-old daughter Lourdes as she looks to adopt a young girl named Mercy James, according to local officials. She adopted David Banda from Malawi in 2006, and was seen walking with Lourdes in Chinkhota.
Over the next couple of days she's expected to attend court in order to sign adoption papers for the girl — currently situated at the same orphanage David Banda was in — whose mother was apparently 18 years old and died a few months after her child was born.
As a rule, Malawi does not tend to allow adoptions by single parents or divorcees, but it has been stressed that they take each adoption case on its individual merit. Do you think Madonna should get preferential treatment as she looks likely to adopt toddler Mercy James?