Madonna and Sean Penn Reunite at a Party 2013
P.S. The '80s Are Back: Madonna and Sean Penn Reunite in NYC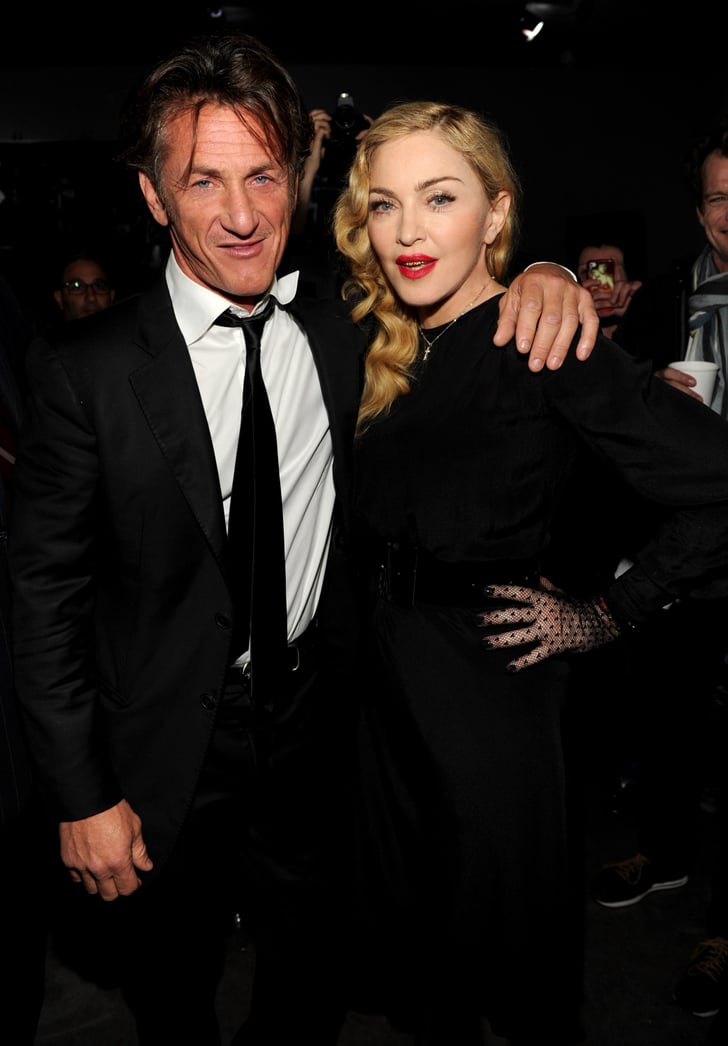 Madonna threw a massive party to screen her short film Secret Project Revolution at the Gagosian Gallery in NYC on Tuesday night. Guests included Lindsay Lohan, Zachary Quinto, Anderson Cooper, and Madonna's collaborator on the project, photographer Steven Klein. The most notable attendee, however, may have been Madonna's former flame Sean Penn, who stepped straight out of the '80s to watch his ex-wife speak about the film before she hit the stage for a performance of Elliott Smith's "Behind the Bars."
Sean and Madonna tied the knot in 1985 and quickly became nicknamed the "Poison Penns" for their constant spats and violent outbursts against the press. The relationship itself wasn't without its controversy — Sean was sentenced to 60 days in jail after an altercation with a paparazzo in 1987 and was charged with felony domestic assault after striking Madonna and sending her to an LA hospital. After ending their famously tumultuous marriage in 1989, Sean went on to marry actress Robin Wright while Madonna found love with Guy Ritchie. Both unions have since ended, and sources close to Madonna are reportedly hoping that she and Sean reunite for real, saying, "He will always be the love of her life."
While we're kind of loving seeing Madonna and Sean together again, we're not so sure that a rekindling is in the cards. Do you think we may see a second round for these two?