Maggie Grace to Star in Twilight: Breaking Dawn as Irina
Breaking Dawn Casting News: Meet Irina and Renesmee!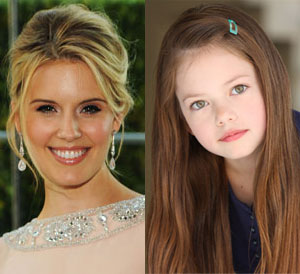 Lost's Maggie Grace is part of the Twilight phenomenon! Maggie has been cast in Breaking Dawn as Irina, vampire and member of the Denali clan.
Her character is Laurent's former lover who falsely reports the Cullens to the Volturi for creating an "immortal child" (Renesmee) and setting off their visit to Forks. EW.com is reporting that 9-year-old actress Mackenzie Foy is in negotiations for the role of Edward and Bella's half vampire/half human child (apologies for the spoiler if you haven't gotten there yet, but there's really no avoiding it now).
No word yet on how the rapidly aging character will be handled onscreen, but I'm just glad that there is an actual human actress involved, and not a wholly CGI creation (as had once been suggested).