The Man Who Attacked Leona Lewis At Book Signing Has Been Charged with Assault and Sectioned Under the Mental Health Act
Leona's Book Signing Attacker Has Been Sectioned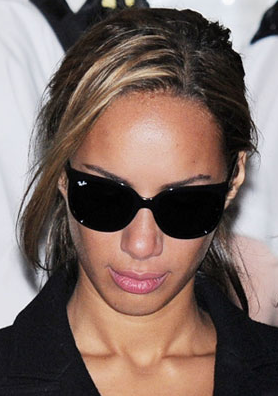 The man that assaulted Leona Lewis in a book shop on Wednesday has been charged and sectioned under the Mental Health Act. Peter Kopwalczyk is accused of common assault after Lewis was punched in the head during a book signing in London. He will appear in court on October 26.
Leona made a statement yesterday thanking fans for their outpouring of support when she was left shaken by the incident, cancelling a day of promotion in Germany as she recovered. Video has since appeared of the aftermath of the incident in Waterstones, and the attacker's father has said that Peter tried and failed to get onto The X Factor.
Feel better soon, Leona!