Mandy Moore's Quotes About Ryan Adams in NYT Interview
Mandy Moore Details Abuse From Ex-Husband Ryan Adams: "Music Was a Point of Control For Him"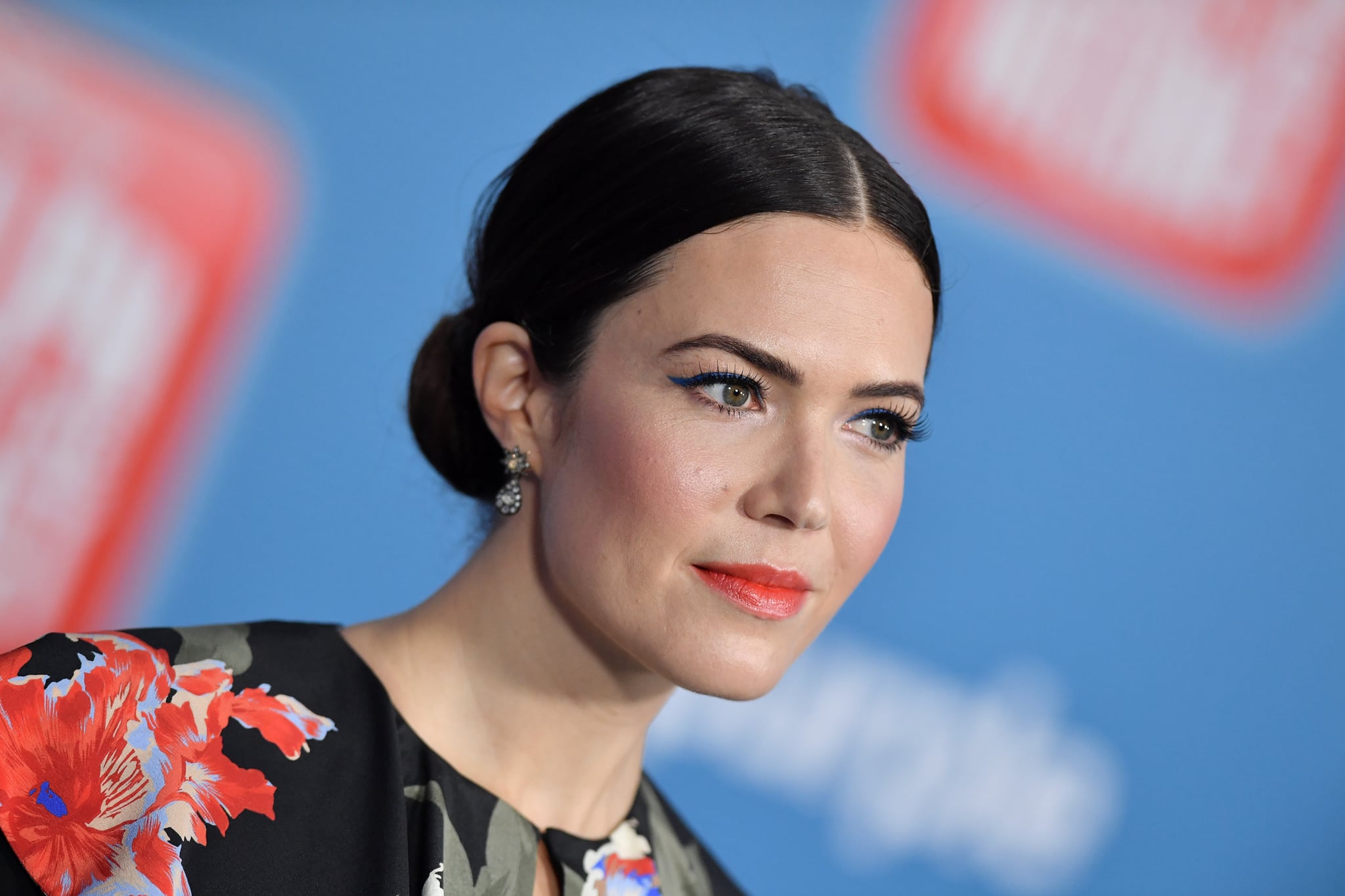 Mandy Moore has had the kind of career arc that many in Hollywood can only dream of. After rocketing to fame with her first album, So Real, and its hit single, "Candy," in 1999, Moore was able to transition from being a teenage pop star into a respected actress, landing roles in films like Saved, A Walk to Remember, and Tangled. Given her critically acclaimed performance in NBC's This Is Us over the last three years, it might seem like Moore's music career is far behind her, but her recent lack of presence in the music industry wasn't entirely her decision.
When the 34-year-old recently sat down with The New York Times to discuss her marriage to ex-husband Ryan Adams in the newspaper's exposé of his alleged history of sexual harassment and indecency, she revealed that the singer-songwriter had effectively derailed her music success during the time they were together.
"Music was a point of control for him," Moore says of her relationship with Adams. The pair first met in 2007, when she was 23 and he was a decade older, and in 2010 he offered to work on her next album. At that point she ended things with her music manager at the time, and said Adams took the opportunity to take control of her music career and prevent her from working with others. Although they wrote songs together "regularly," and Adams promised to record them, he'd replace her with other female artists and "lash out" in ways that Moore considers "psychologically abusive."
She also claims that he didn't treat her like a real musician, because she's known for her voice. "He would always tell me, 'You're not a real musician, because you don't play an instrument,'" she says.
Adams has since called Moore's characterization of their marriage "completely inconsistent with his view of the relationship," and says that he remained supportive of her "well-deserved professional success" through his lawyer. Back in October, Adams made headlines for disparageing Moore on Twitter, tweeting that their marriage was "doomed from the start" because she didn't like the film Blade Runner, and that he was so high on painkillers at the time of their 2009 wedding that he doesn't even remember it. (He later apologised, saying he "was trying to be funny.")
"Music was a point of control for him."
Moore's deeply disturbing account of Adams' controlling behaviour throughout her six-year marriage to him is similar to accounts from other women included in The New York Times article. Fellow singers Phoebe Bridgers and Courtney Jaye also came forward, alleging that Adams would dangle opportunities for success with his record label, Pax-Am (which is connected to Capitol Music Group), in front of them, only to later renege on his promises after taking advantage of them sexually.
Most of these situations also involved instances of sexual harassment that echo the behaviour of Harvey Weinstein. Though Adams denies it, Bridgers recalls an instance of bringing something to his hotel room after he'd asked her to, and opening the door to discover he was "completely nude." Additionally, the Times details a sexting relationship Adams began with a 16-year-old aspiring bassist named Ava, who he implored to keep their exchanges a secret. (For instance, one text reads: "If people knew they would say I was like R Kelley lol.")
Though the article about Adams — which he calls "upsettingly inaccurate" — was only just published, it's clear that the bravery and resilience of Moore and all the other women who came forward to share their traumatic experiences with him has given strength to others who have dealt with similar instances of abuse. Karen Elson, the supermodel and singer-songwriter, posted on Instagram that she, too, had endured a "traumatizing experience" with Adams, and was galvanized to speak out after seeing Moore, Bridgers, and Jaye do the same.
"While I'm not quite brave enough yet to speak about my specifics. I'm encouraged that many women have bonded and helped each other heal . . . I'm very grateful for these women. I hope all those speaking out are given the grace and dignity they deserve."