Mariah Carey Has Twins
Mariah Carey Gives Birth to Twins!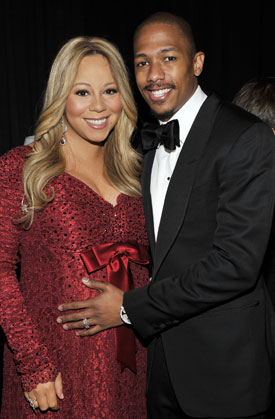 It's a boy and a girl for Mariah Carey and Nick Cannon — on their wedding anniversary! Mariah Carey's twins were born at 12:07 p.m. EST on Saturday morning, according to a statement released by her rep. Nick and Mariah have yet to name the babies, though we can't wait to hear what the new parents pick. Nick was apparently so nervous that he initially went to the wrong part of the hospital and the two listened to her hit "We Belong Together" after the twins were born. Nick and Mariah got married on April 30 in 2007 and were planning to renew their vows on Sunday. Congrats to Nick and Mariah on their new additions and wedding anniversary!