Marriage Proposals on Award Shows
That Beautiful Emmys Proposal May Have Made History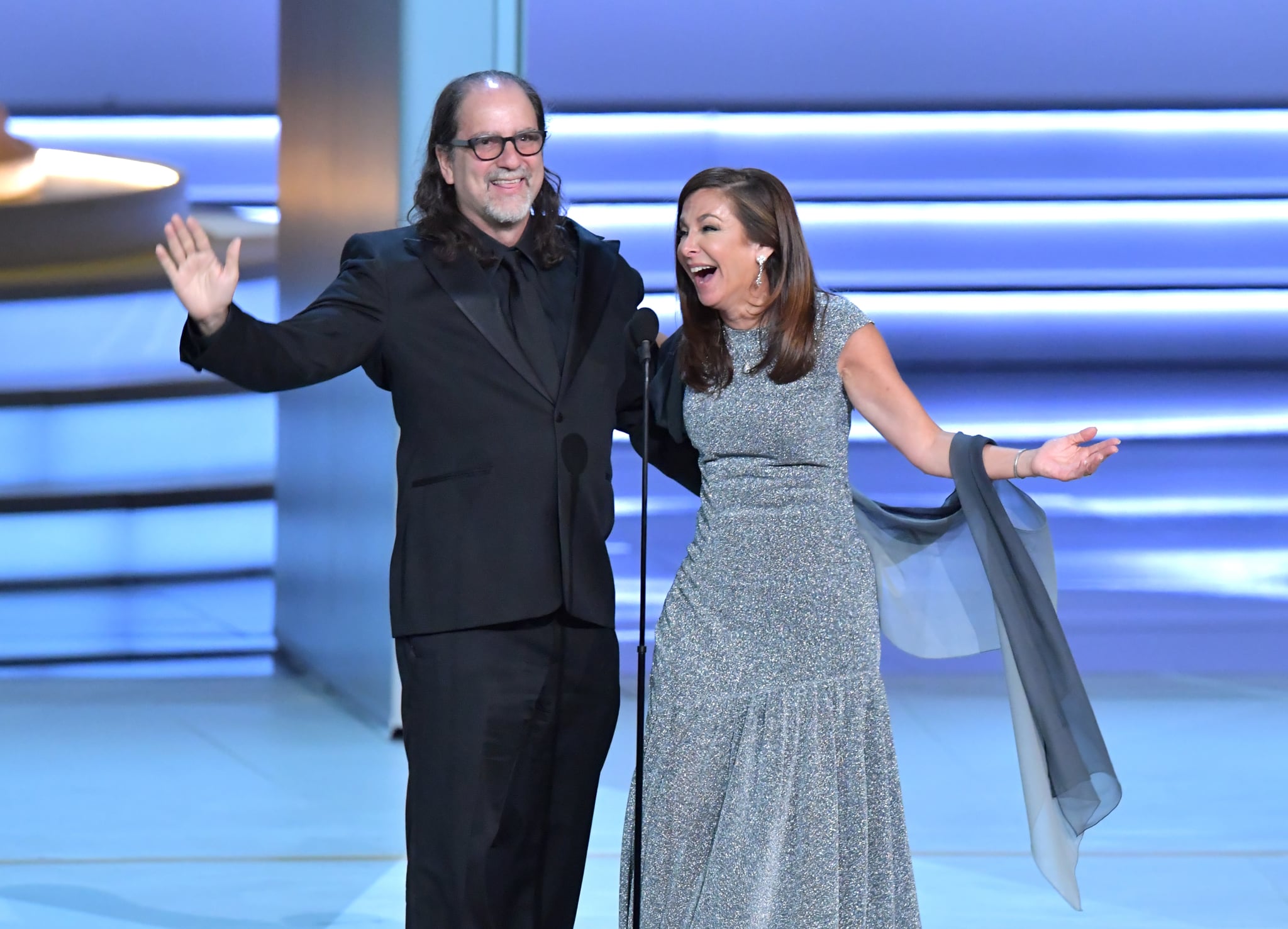 If the Emmys gave out a trophy for the most romantic gesture of the year, then director Glenn Weiss would have two statuettes for his mantle after his moving onstage proposal to his girlfriend, Jan Svendsen. The moment brought the crowd to their feet, and a tear to many viewers' eyes (if Twitter is any indication). But did Weiss just pull off the first award show proposal? It was definitely an Emmy first, but it seems there's been at least one other couple who got engaged in front of a Hollywood audience. (And no, we're not talking about Andy Samberg and Kit Harington's faux Emmy proposal from 2016, even though that was pretty great.)
As reported by Variety, Ryan Sirois and Chris Heller upstaged Johnny Depp with their adorable proposal at the Make-Up and Hair Awards in 2014. The pair weren't being honoured at the event, but a friend of Heller's helped organise the show and make their magical moment happen. Still, it seems that award show proposals remain rare, and is it any wonder when the stakes are so high? Of course, it's next to impossible to say no when they're as heartfelt as Weiss's.
Weiss took home the award for best director of a variety special for his work on the 2018 Oscars, but he would probably agree that the best part of his evening was leaving the stage an engaged man. The director used his speech time to pay tribute to his mother, who recently passed away, and to pop the question to Svendsen. He said, "Part of my heart is broken; I don't think it will ever be repaired . . . Mom always believed in looking for the sunshine in things, and she loved my girlfriend Jan. You wonder why I don't like to call you my girlfriend? Because I want to call you my wife."
An emotional Svendsen came up on the stage to say yes, and an iconic Emmy moment was born. Meanwhile, people everywhere realised they're going to have to majorly up their proposal game after this.