The Marvelous Mrs. Maisel Season 2 Details
The Marvelous Mrs. Maisel Season 2: What We Know So Far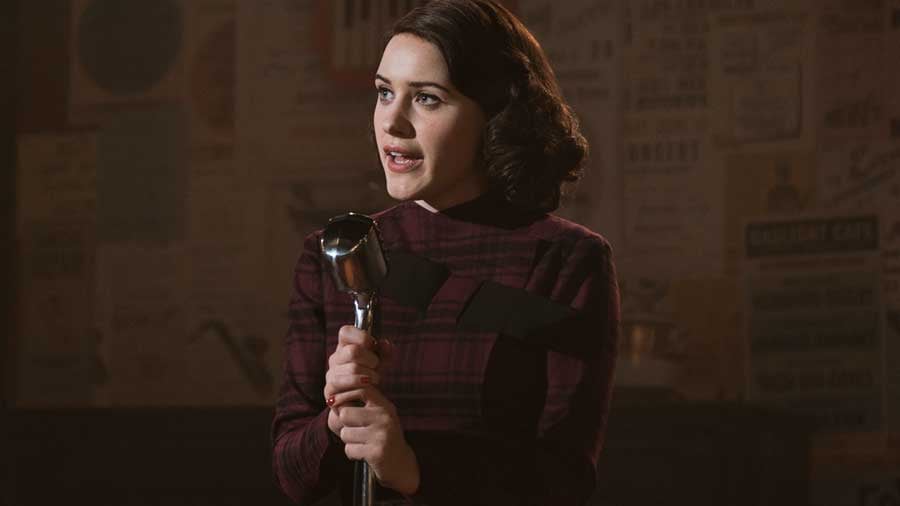 The Marvelous Mrs. Maisel has been a triumph for Amazon Studios since its release. Critics are raving and the show received two Golden Globes, one for best musical/comedy TV series and one for its star, Rachel Brosnahan, for best actress in a TV musical/comedy. Obviously, it's getting a second season.
In fact, it was actually the first Amazon series to receive a multiple-season order before it even debuted, receiving a two-season order back in April 2017. But what do we know about season two?
The only thing we know for sure is that it's coming. As for specific plotlines, Brosnahan teased for Indie Wire that Midge, the Upper West Side housewife who embarks on a stand-up comedy career after her husband leaves her, is going to struggle to navigate the different worlds she occupies.
Brosnahan says that Midge lives in three different worlds — the one where she's a wife/mother/daughter, the one where she's a working woman (she has a job at a department store to support her family), and the one where she's a budding stand-up comic — and those worlds aren't always easy to maintain simultaneously.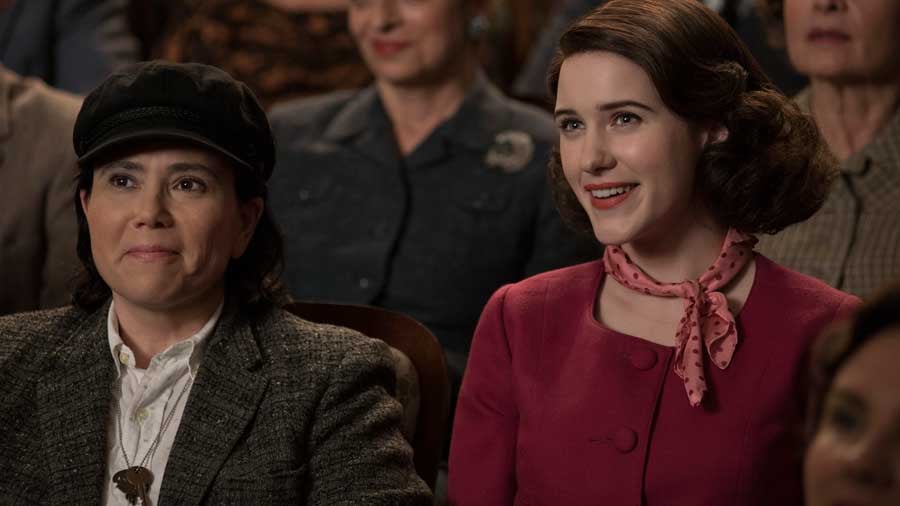 "[T]hose three worlds, they don't work together very well," said Brosnahan. "So I look forward to watching her struggle to maintain those three different identities simultaneously."
Brosnahan added that if Midge were to have to choose one of those worlds, she's not sure where her character would end up.
"I don't think that she'd know at this very moment. I expect that as we go along further in the series that answer will become clearer to her," said Brosnahan. "Right now, she's obviously giving stand-up her all, but she still feels very much rooted in those other worlds . . . the working world is new for her, as well, and she really loves it. It gives her a new sense of purpose that she wasn't expecting. But she is still very much rooted in her identity as a mother and a housewife. But at this point, I don't think she'd have the answer. And neither do I, but I do expect that to become clearer as we move forward."
What will be interesting to see is if the show picks up exactly where season one left off or not. In the season finale, Midge has a wildly successful set at the Gaslight while her husband, Joel, realises just how far he has fallen and how much he lost when he gave up on his marriage to Midge. Will the show return to that moment? Or will it skip ahead a bit?
We'd love to see the show pick up pretty much immediately after the finale, if only to see how Joel conducts himself after that night. But we'll have to wait and see. The second season should premiere in late 2018. In her interview, Brosnahan told Indie Wire that shooting begins this Spring.