Mary-Kate Olsen and Olivier Sarkozy Cuddle at Blues Concert
Even Blues Music Can't Stop Mary-Kate and Olivier's PDA
Mary-Kate Olsen and Olivier Sarkozy were happy to sing to each other at a concert in NYC on Thursday night. One half of America's favorite twins sat with her Frenchman and enjoyed cocktails and a blues performance by Ronnie Wood and Mick Taylor, a current and former member of the Rolling Stones respectively, at The Cutting Room. Chris Noth, who owns the club, was also on hand to introduce the rock stars to the audience.
Mary-Kate, 27, and Olivier, 44, have been dating since May 2012 and are still very much in sync. The two embraced each other for some adorable PDA throughout the concert and at one point tightly wrapped their arms around each other while seemingly belting out the lyrics.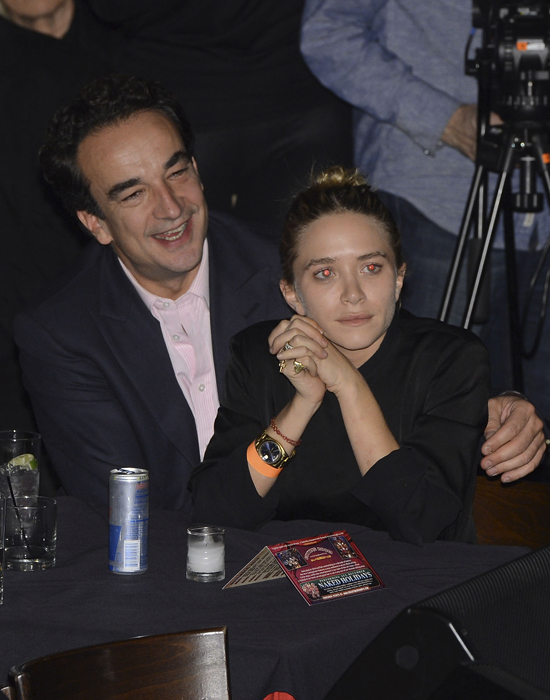 As the two lovebirds focused on the stage, Oliver held Mary-Kate close, only letting go to stand up and give the iconic musicians applause. Mary-Kate and Olivier are no strangers to sharing their affection with the world. The last time we saw them out, the couple cuddled and kissed at a New York Knicks game.