Matt Willis And James Bourne Are Taken To Court
Ex-Busted Members Seek £10million In Royalties
Ouch. Two ex bandmates of Matt Willis and James Bourne have taken them to the High Court, seeking £10million in lost earnings. Did Busted really make that much? Wow! Ki McPhail and Owen Doyle are claiming they co-wrote songs including "Year 3000" and "What I Go To School For" (hardly the pop band's best songs) with Matt and James back before Charlie Simpson was anywhere near joining. These two songs have been re-released in the States by teenie favourites The Jonas Brothers, with rather cleaned up lyrics, so perhaps this is where the royalties have gone missing? Ki and Owen claim that in late 2001, they were kicked out of the band and made to sign an agreement. Their lawyer said,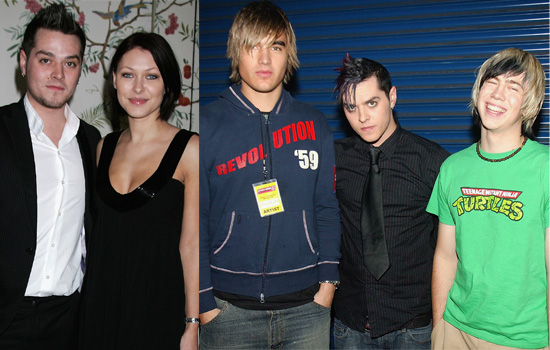 "The pressure placed on the claimants consisted of repeated advice and threats. [They were told that] unless they released their claims in relation to the group members' songs and in particular the four songs, they would be sued, Ki McPhail's parents would lose their home and the claimants would never work in the industry again."
So what are Busted up to now? Charlie is still with his band Fightstar and James is currently writing music with the Jonas Brothers for their new album, as well as with Take That's Gary Barlow for new ITV series Britannia High. My favourite, Matt, is working in TV, presenting red carpet coverage of The BAFTAs and The Brits with fiancée Emma Griffiths. He seems like a really nice guy, so fingers crossed this all gets resolved quickly. The court hearing is expected to last a fortnight.