Matthew McConaughey and Girlfriend Camila Alves Welcome Baby Girl Vida to Join Their Son Levi
Matthew McConaughey is a Dad Again!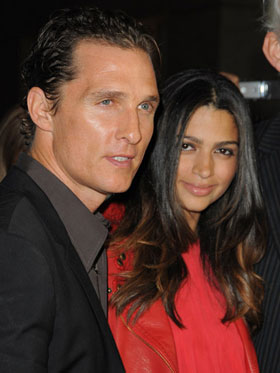 Big congratulations to Matthew McConaughey and his girlfriend Camila Alves on the birth of their new daughter!
The couple have named the little girl Vida Alves McConaughey, and she was born on Sunday at 12:13am, and weighed 7lb 7oz. No doubt older brother Levi — 17 months older — will be looking out for his new baby sibling.
The fab news was announced on Matthew's website, and he stated:
"'Vida' is Portuguese for 'life' and that's what God gave us this morning. Camila's recovering wonderfully and we are both truly honored to welcome this little lady into our family. Thanks for all of your well wishes and prayers along the way, another blessed day, we give thanks."
Congratulations to the whole family!