Me Before You Film Review
We've Seen Me Before You, and It'll Live Up to All Your Expectations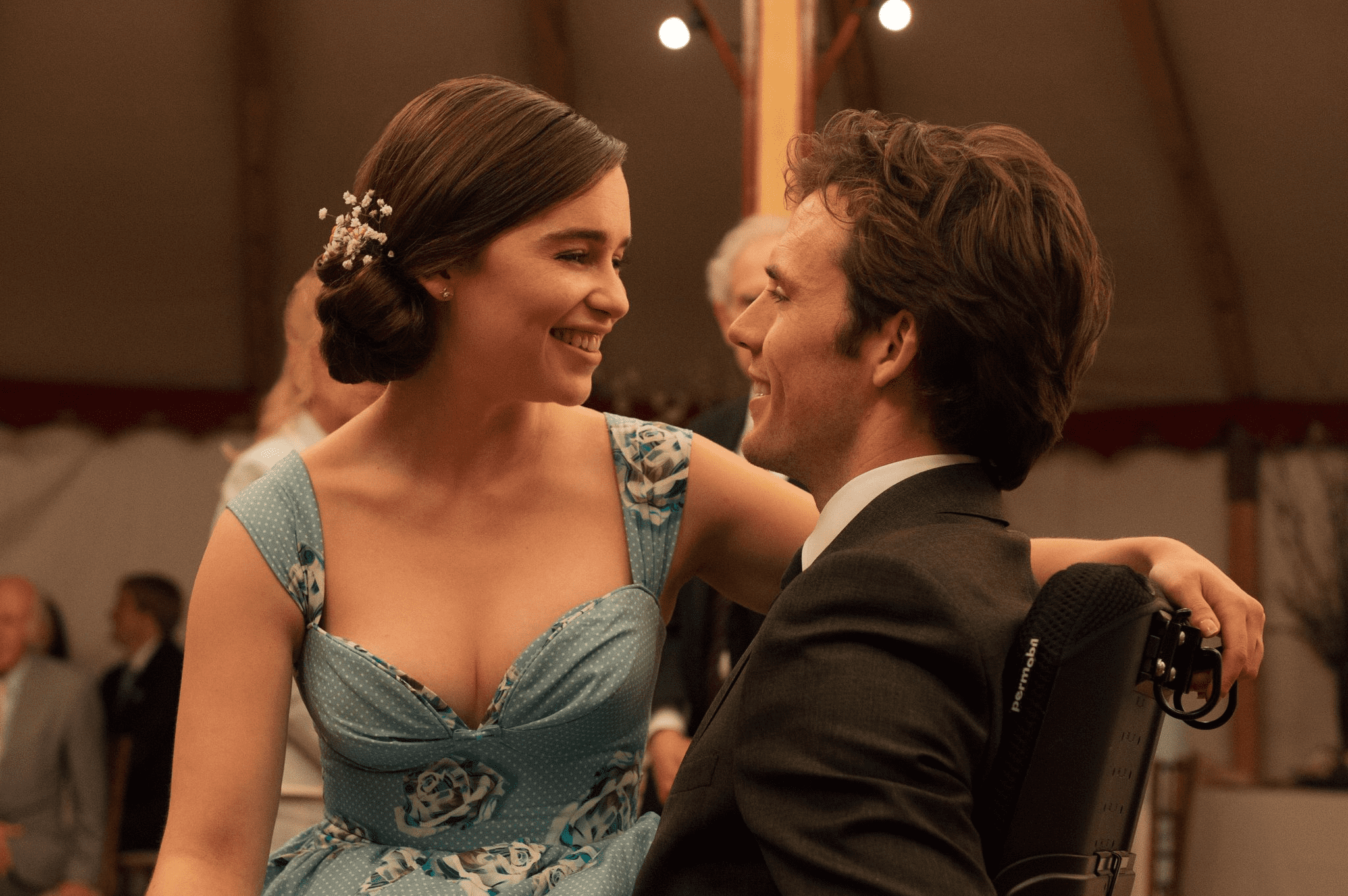 Fans of Jojo Moyes's novel Me Before You have been waiting a long time for the film adaptation, which finally hits UK cinemas on 3 June. If you've read the book, you'll be happy to know that a lot of the author's wit and wisdom has been faithfully translated to the big screen. In fact, huge portions of the script are lifted verbatim from the novel, which should come as no surprise, given that Moyes herself was on screenwriting duty. Having read the book shortly before seeing the film, I actually think the latter is more of a success: a few subplots that felt unnecessary to the overall story have been smartly omitted, but beyond that the only major change is a move from Mauritius to Majorca for the holiday scenes.
While at the heart of it, Me Before You is a love story, it's a bit more complicated than most. It tackles controversial subject matter in a manner that has upset some people, and if you're going in expecting a lighthearted girl-meets-boy story, you might be surprised by the events of the second half. This is not your average British rom-com.
That said, it has undoubtedly been made for those of us who wept through About Time and The Notebook and spend every December wondering when we can legitimately watch Love Actually again. And there is absolutely nothing wrong with that. As an unashamed "chick flick" fan, Me Before You was made for people like me. And I came out of the cinema entertained, emotional, and covered in mascara smudges.
Emilia Clarke is a joy to watch as Lou, the small-town girl with the bonkers dress sense who becomes a carer for Will, who was paralysed in a road accident. Lou is miles away from the Game of Thrones role most of us know Clarke for, and it's wonderful to see her take on a warm, quirky character for a change. It's a testament to her that Lou doesn't stray too far into "I'm so kooky, don't you love me?!" territory, despite the Irregular Choice shoes and passion for polka dots.
She and Sam Claflin have the chemistry to make you care about Will and Lou's relationship, and they're well supported by the likes of Jenna Coleman and Matthew Lewis, even if neither has even close to enough screen time (just like the book, both Katrina and Patrick are really just there to move Lou's story forward, rather than to be rounded characters in their own right). Between the four of them, the young cast represent four huge fandoms: Game of Thrones, The Hunger Games, Harry Potter, and Doctor Who. Surely no coincidence, but luckily this smart casting is not detrimental to the film: they all feel well-suited to their characters (Lewis, in particular, breathes unexpected life into a character I had no time for in the book).
Me Before You is essentially The Fault in Our Stars meets Bridget Jones's Diary. It's incredibly faithful to the novel, it has a wonderful soundtrack, and there's a young, pretty cast that it's hard not to fall in love with. Watch it with your girlfriends, or take your mum. Just have tissues at the ready alongside your popcorn!