Meghan Markle in London For Engagement Nov 2018
Meghan Markle Is Spotted in London as Bookies Close Bets on a Royal Engagement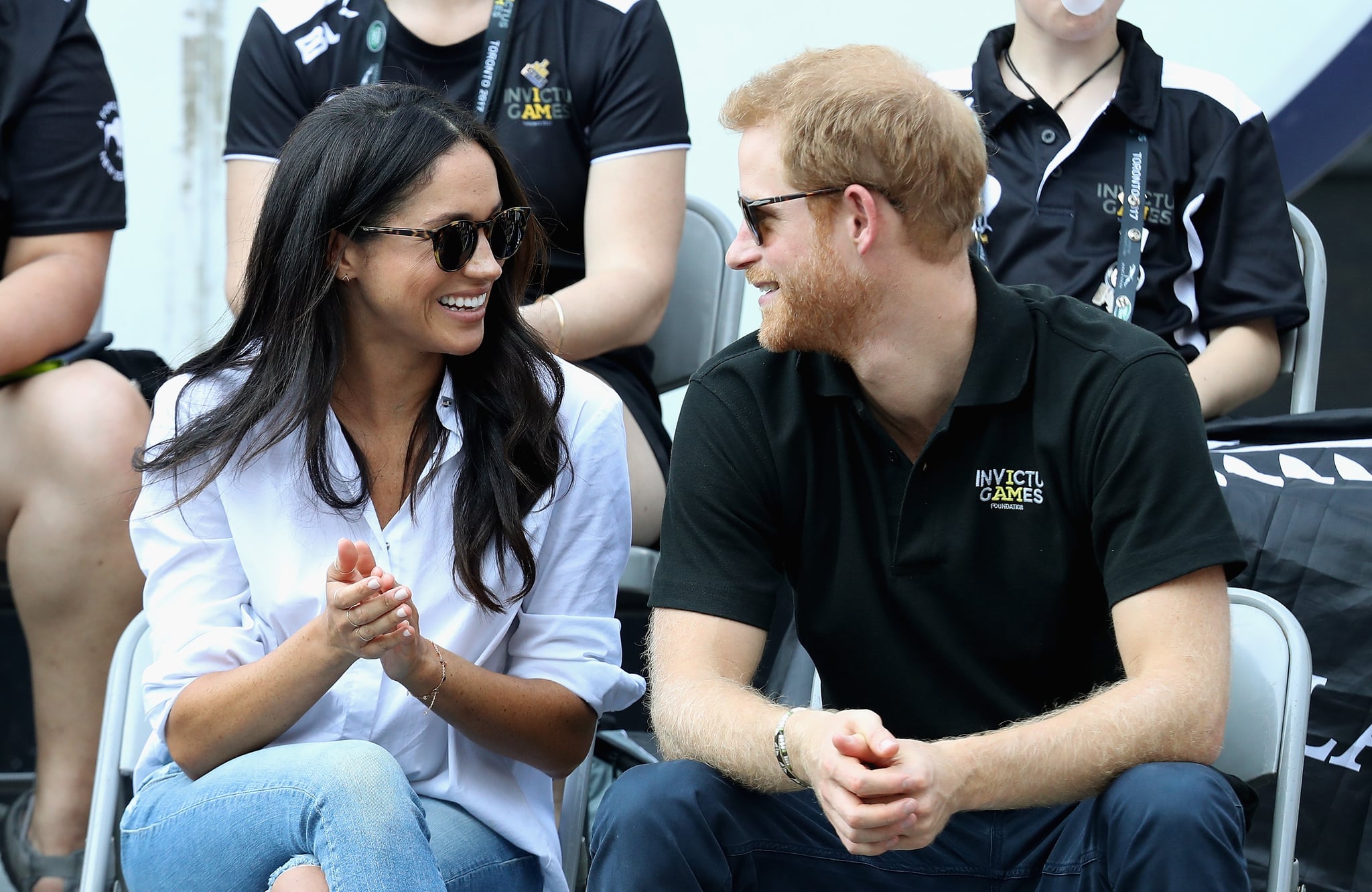 Rumours of Meghan Markle and Prince Harry's engagement have been everywhere in the last few months, but things went into overdrive this week when Meghan touched down in London. Meghan was spotted doing a spot of shopping in the capital, and it's rumoured that she has left her Toronto home and is starting the process of moving all her belongings to the UK to start her new life with Harry.
Adding fuel to the fire, bookmaker William Hill has now closed bets on a 2017 engagement announcement. There has long been speculation that they're already engaged and have been for a long time. William Hill spokesperson Rupert Adams said, "Even at a very short price we were taking some serious money and chose to close the betting. . . . We believe the happy couple are already engaged and possibly have been for some time."
Speculation has been elevated even more after some unconfirmed sources reported that a big staff meeting was called at Buckingham Palace on Friday morning. The last time we heard of a staff meeting of this kind taking place at the palace, it was announced that the Duke of Edinburgh was stepping down from official royal duties.
As we wait to see if any of today's rumours have any truth to them, take a look back at everything we know about Harry and Meghan's royal relationship so far.
Image Source: Getty / Chris Jackson