Melanie Griffith Quotes About Marriage in InStyle 2018
Melanie Griffith Reflects on Her High-Profile Marriages: "I Love Them All So Much"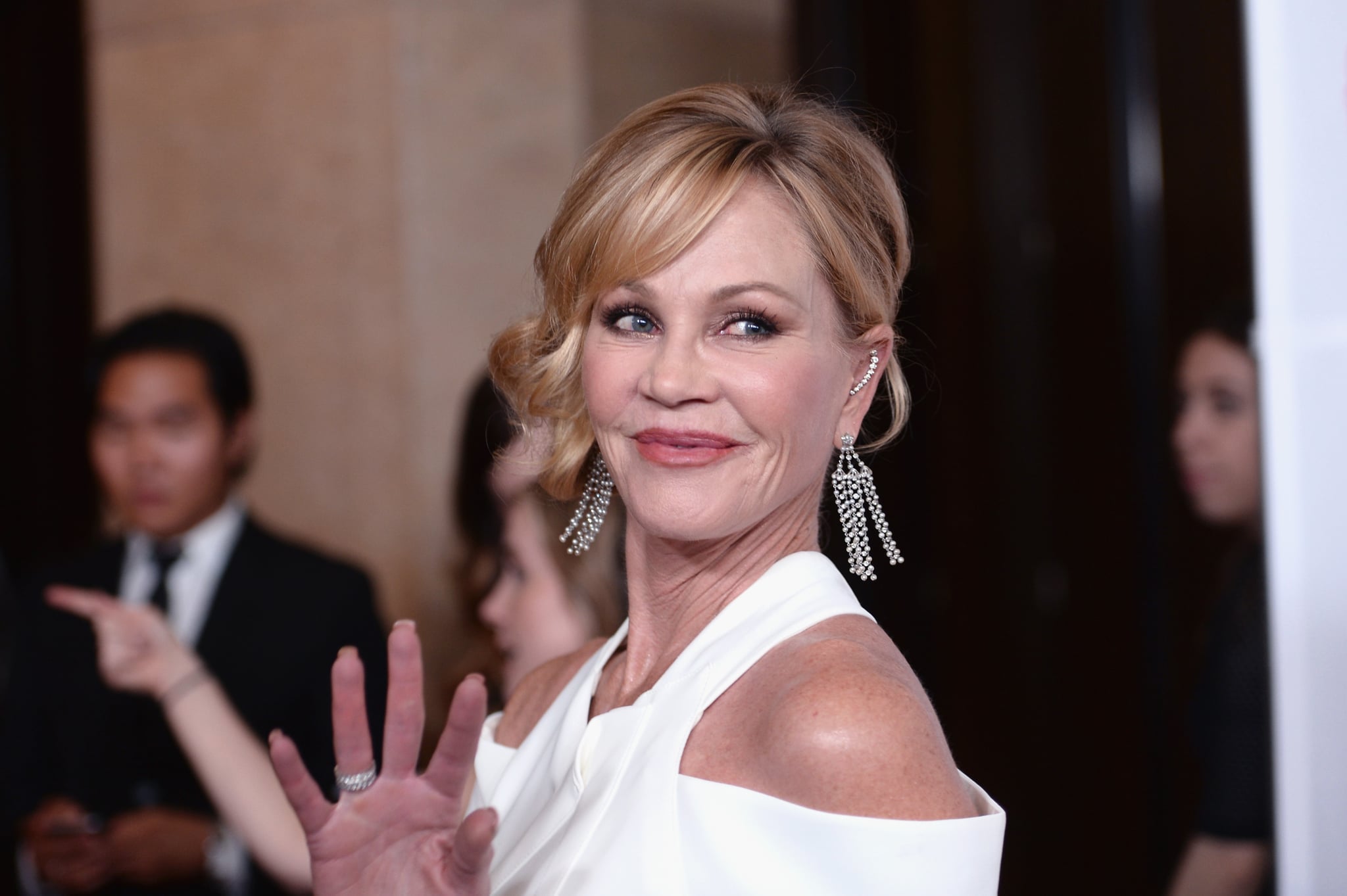 Melanie Griffith isn't interested in getting married again, but she also doesn't wish her three ex-husbands any ill will. The 61-year-old actress recently opened up about marriage — and divorce — in a candid interview for the September 2018 issue of InStyle. "All of my husbands, my three husbands — I love them all so much, and we're all very close," she said.
Melanie famously married Don Johnson for six months when she was 18, and the couple later remarried a decade later following her split from Steven Bauer. Despite the ups and downs of their relationship, Melanie said it was meant to be for one special reason: her daughter Dakota Johnson. "It was sort of a natural karmic thing for us to get back together and to have Dakota," Melanie said. "She was meant to come into the world, if you think about it."
Melanie also remembers her marriage to Antonio Banderas with fondness. She said marrying the actor and sharing a daughter with him, Stella del Carmen Banderas, was "more exciting than playing a part in a story." Melanie added, "You have to live your life and not just play somebody else all the time. And how can you play somebody else if you don't live your own life?"
Antonio shared a similar sentiment in an interview with People earlier this year. "Even if we are divorced, she is my family and I will love her until the day I die," he said. "We have been in contact all these years and we managed to do a separation that is very elegant."
As for the future, Melanie thinks her married days are behind her. "I really don't think it's relevant for anyone anymore," she said. "But especially if you're 60 and you have four kids and you're living the life you've always wanted. Then why get married?"